For many people, a day at the beach is all about relaxing. Sitting back in a beach chair or lounging on a towel, soaking up some rays or reading a book, and letting the cares of the world float away in the sea breeze. You might muster up the energy to go for a little paddle or splash around in the shallow waves, but really the most effort you want to put in will be when your drink gets warm and you need to refresh your ice.
For some folks, on the other hand, a day at the beach is all about activity. Paddleboarding, surfing, wakeboarding, or water skiing, for these types the sun and sand is all very well but the real joy of a beach day is in effort, exhilaration, and adrenaline.
But what about the people in the middle? The ordinary beachgoers who want a relaxing day on the sand, but need a little more entertainment and fun things to do than just sunbathing and reading.
Luckily for us, there are loads of fun beach activities and games to play at the beach to keep you entertained all day long. Here are 11 of the best beach activities.
Heads up: Neat Beach is supported by my readers. If you click a link and make a purchase I may receive a small commission. I only recommend tools I have personally vetted.
Spikeball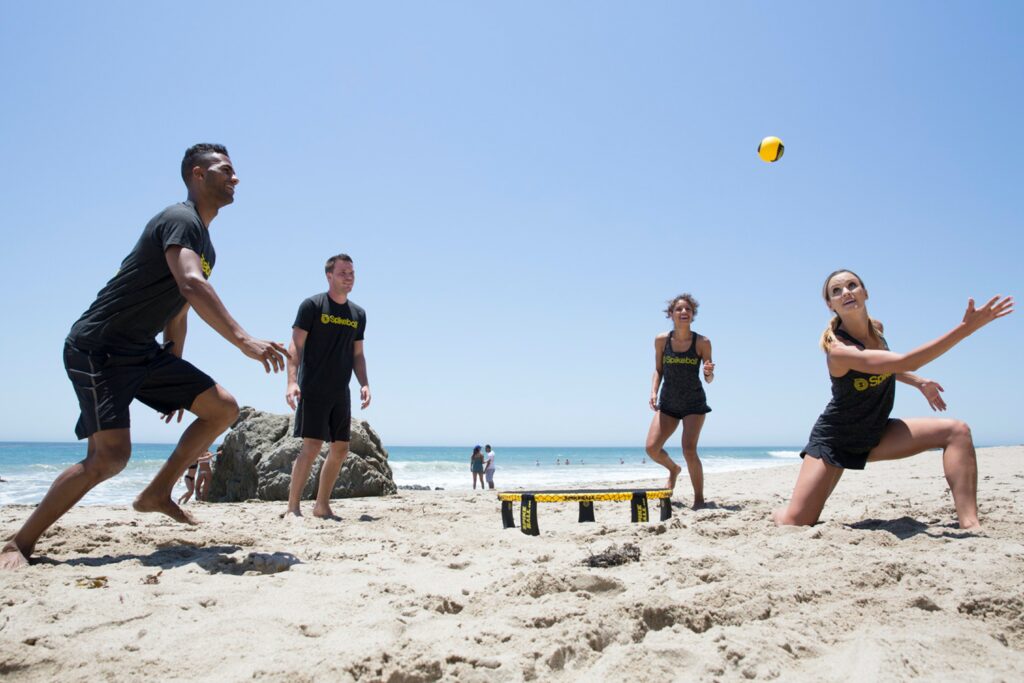 Spikeball is high-energy, absurdly competitive, and yet super simple. It is perfect for small groups of every athletic ability imaginable. The game set comes with a net which is placed between two teams, who compete to bounce the ball off the net and past their opponents. Kind of a cross between volleyball, table tennis, and trampolining, this addictive sport will keep you busy for hours.
Bucketball
Do you rule at beer pong, but never get a chance to demonstrate your skills outside of college parties and late-night extravaganzas? Then portable versions of Cornhole on Amazon ( the one linked is pretty cheap, easy to transport, and has lasted me for 2 years now) that fold down and fit into a beach bag, and make for a wonderful beach activity! The 'holes' pop up incredibly easily, and the set comes with clips, beanbags, and a carry case. Set up the game and take turns tossing the bags into the holes. A surprisingly tricky yet exciting activity for all ages.
Frisbee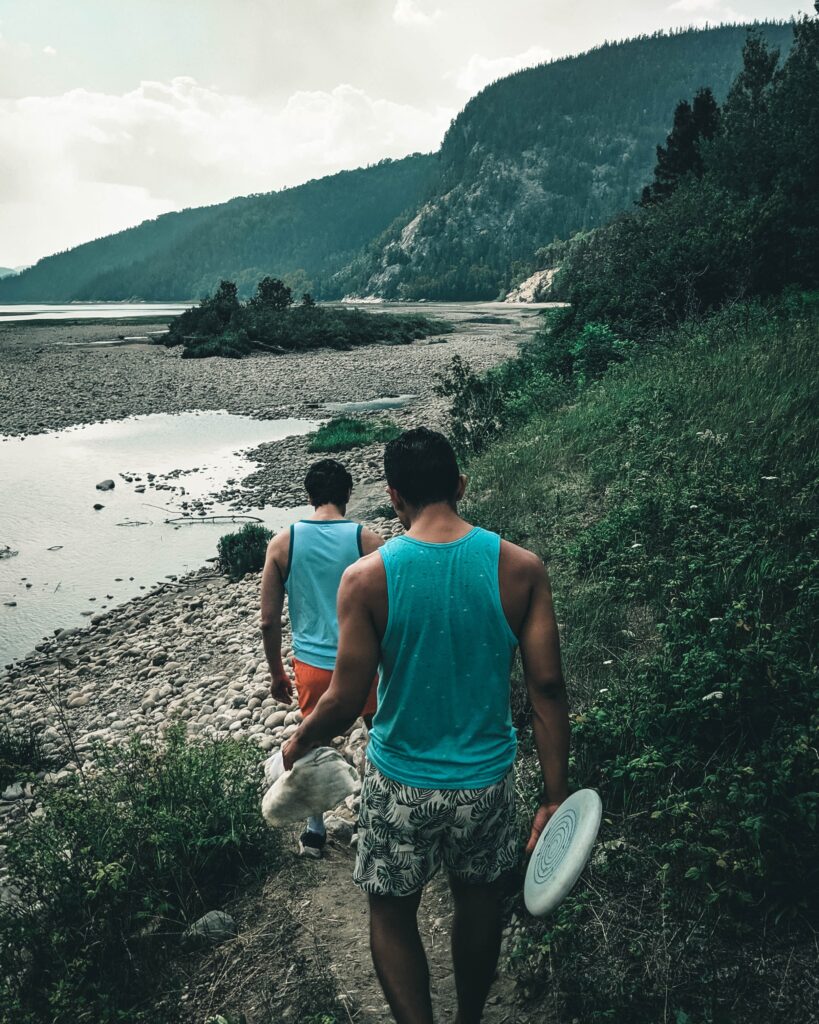 A simple frisbee can keep a family entertained for hours on the beach. Get a lightweight one that floats to avoid any tricky 'bottom-of-the-sea' issues, and you, your kids, and even your dog will have a whale of a time. If you've got a large enough group you could even take it up a notch and organize a full game of Ultimate Frisbee!
Volleyball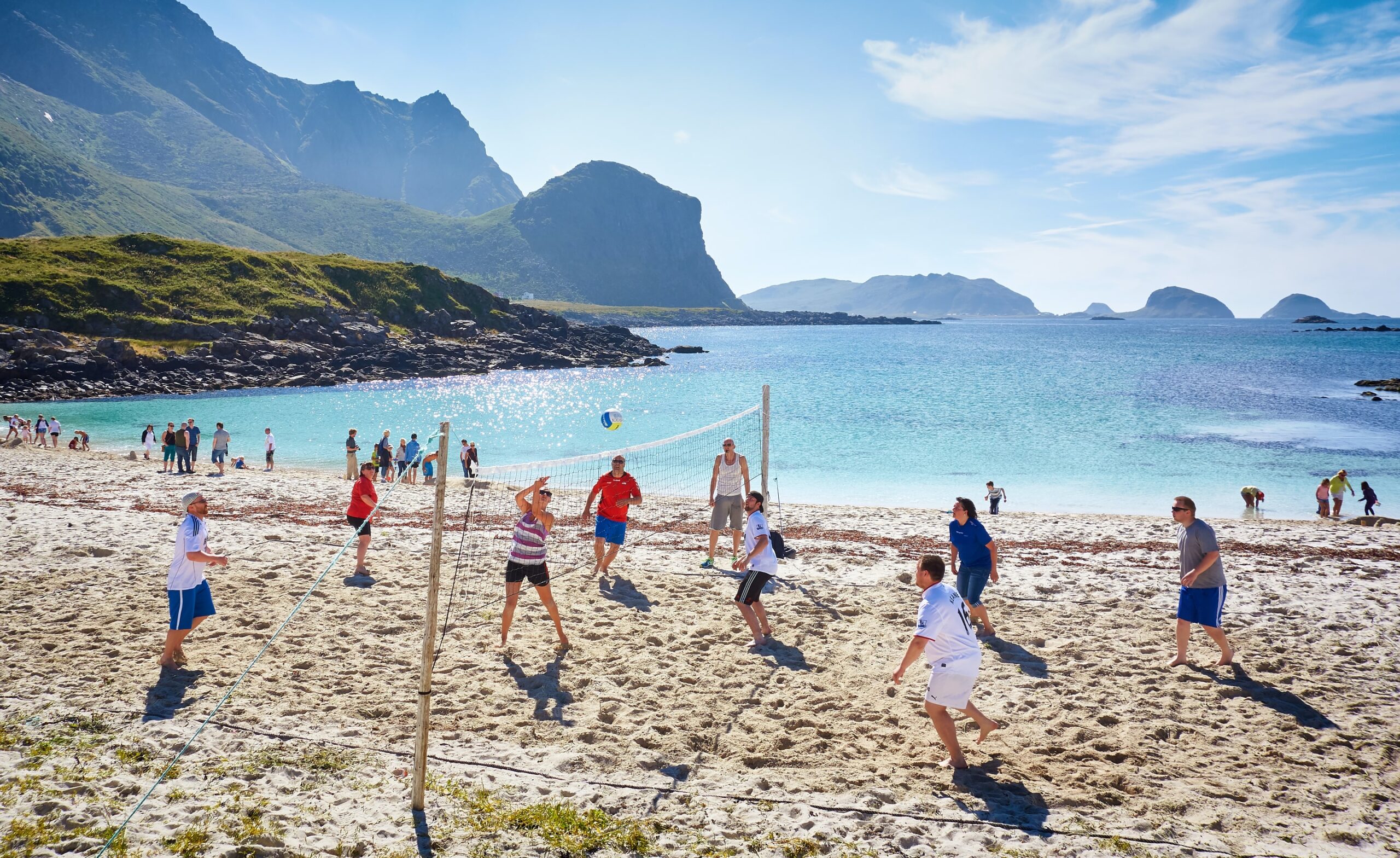 Volleyball is the quintessential beach game – so much so that Beach Volleyball is even an Olympic sport! Best for larger groups, or as a way to make new friends, the game is pretty simple; just keep the ball off the ground on your side of the net and hit it back over to the other team's side. If it touches the ground on your side, you lose. If it touches the ground on your opponents' side, you win! Expect athletic dives, incredible jumps, and vicious spikes as the competitive spirit takes over! I bought a pretty sweet portable beach volleyball set a year ago and have gotten so much use out of it. It's super durable and packs up pretty easily. Here is a link to it if you wanna check it out!
Sandcastle building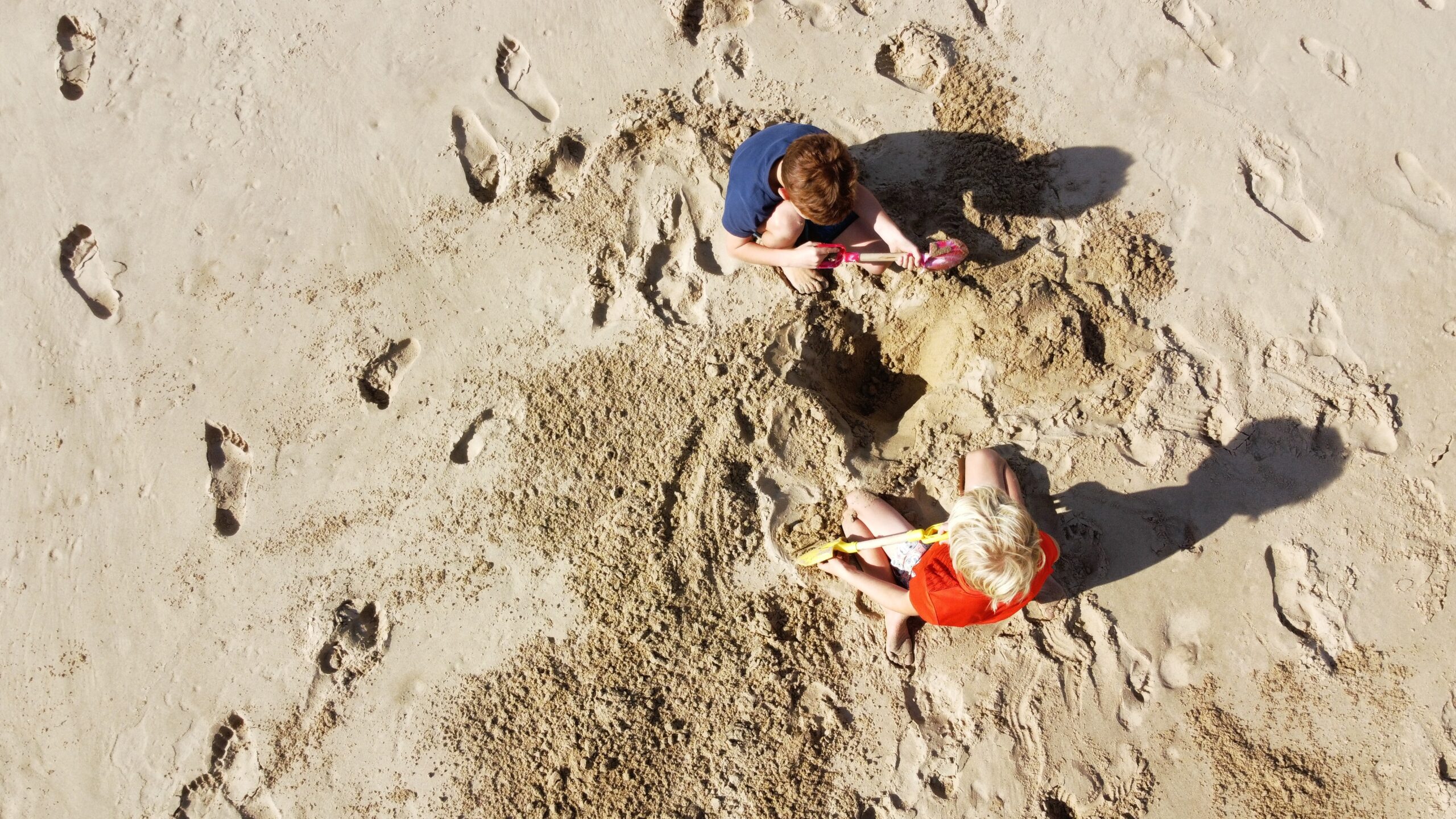 For something a little bit calmer, why not activate your inner child and build a sandcastle, just like in the good old days? You can go freestyle with just a bucket and shovel if you like, but with age comes wisdom, ambition, and inspiration, so why not try something a little more challenging! Buy an 18-piece sandcastle kit from Amazon and build vast metropolises and indestructible fortresses…until the tide comes in, of course! If you have kids, I would recommend this set. It's got everything you need and is reasonably priced. If you are an adult, I'd recommend something a little more substantial, like this foldable camping shovel. I bought one for my brother who loves to dig massive holes to chill in at the beach and it works great.
Bat and ball
Sometimes the best games are the simplest, and this classic beach game is as simple as they come. The great thing about bat and ball is it can be as slow and relaxed or fast-paced and competitive as you like! Just knock the ball back and forth while chatting, or add rules, challenges, and scoring if you want to up the excitement level.
Flying a kite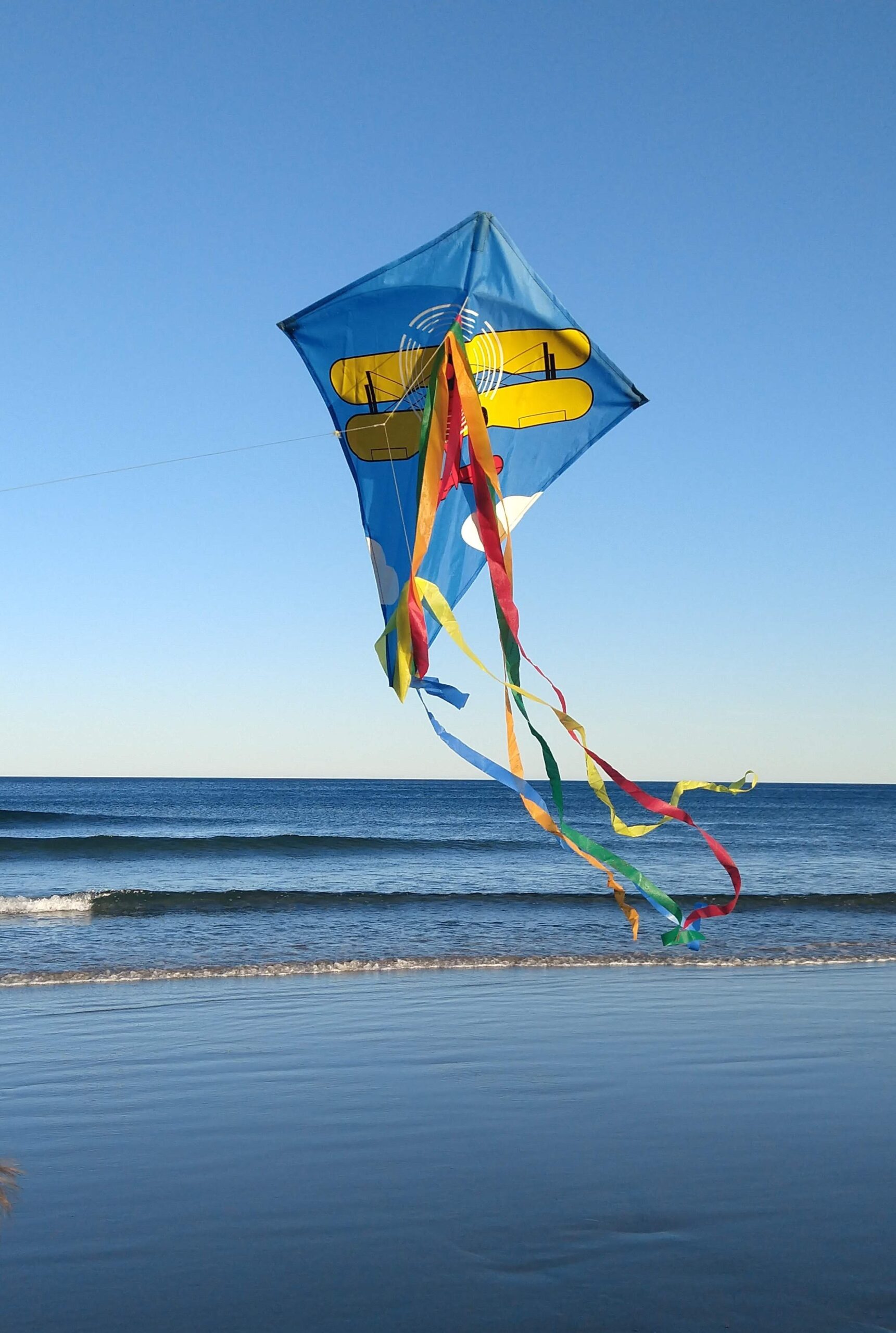 A truly zen experience, flying a kite is a simple pleasure that never fails to relax you and bring peace and calm to the mind and body. There's nothing really to be achieved or won, just get your chosen kite aloft and let your mind wander as the wind takes over!
Tug of war
The beach is the ultimate venue for a tug of war. Soft sand to cushion your fall? Check. An opportunity for everyone to show off their beach bods? Check. A refreshing dip after your exertions? Check and check! A tug of war is a great way for some friendly competition between families and requires nothing more than a bit of rope, or even just some old beach towels knotted together!
Bocce ball
Bocce ball, boules, or petanque as it is known in France, is a great, slow-paced, yet devilishly competitive game that will showcase all your skill, dexterity, and cut-throat attitude all at the same time. Aim your heavy balls as close as you can to the jack, or smash others out of the way to improve your position. Just don't expect to have any friends left once the day is over!
And one last thing that I think is arguably one of the most important things to bring on your beach trip, a backpack cooler! If you don't have one, you need one. This one is seriously one of my favorite Amazon purchases. I can fit a ton of food and white claws in it, it NEVER leaks, and is very comfortable to wear. What else could you need?!