As beach destinations in the US go, it is hard to beat Florida. From the world-famous glitz and glamour of Miami Beach to the remote beauty of the Florida Keys, cast out into the Gulf of Mexico like a string of pearls, there are stunning stretches of sand everywhere you look in the Sunshine State.
Although it has flown a little under-the-radar when compared to some of the more celebrated beach destinations in the state, Tampa more than holds its own. When it comes to relaxing, luxurious, sun-drenched vacations, there's a lot to love on the west coast of Florida.
With such a wealth of glorious beaches, it can be hard to choose, so to give you a little nudge in the right direction, here are nine of the best beaches in Tampa!
Ben T. Davis Beach, Tampa, Florida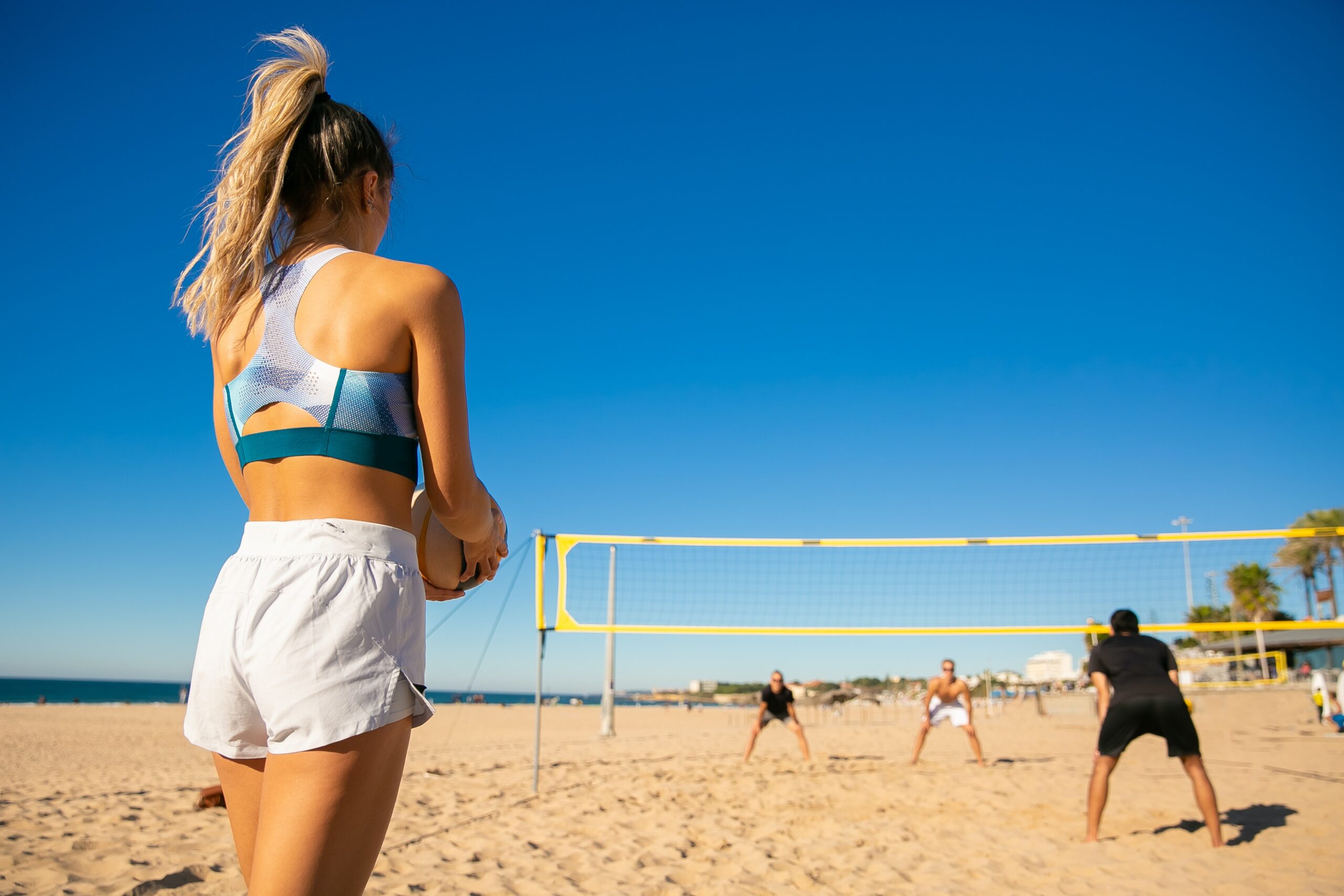 Conveniently, one of the best beaches in Tampa is also the closest beach to both the center of town and the airport! A short fifteen-minute drive brings you to Ben T. Davis Beach, the longest public beach in Tampa. Due to its proximity to downtown Tampa, it is always lively, with groups of volleyball players sharing the space with dedicated sun-worshippers, and locals just wanting to catch the sunset. There are plenty of bikes, kayaks, and stand-up paddleboard rentals if you are in the mood for some activity, otherwise, just lie back and enjoy the view!
Clearwater Beach, Clearwater, Florida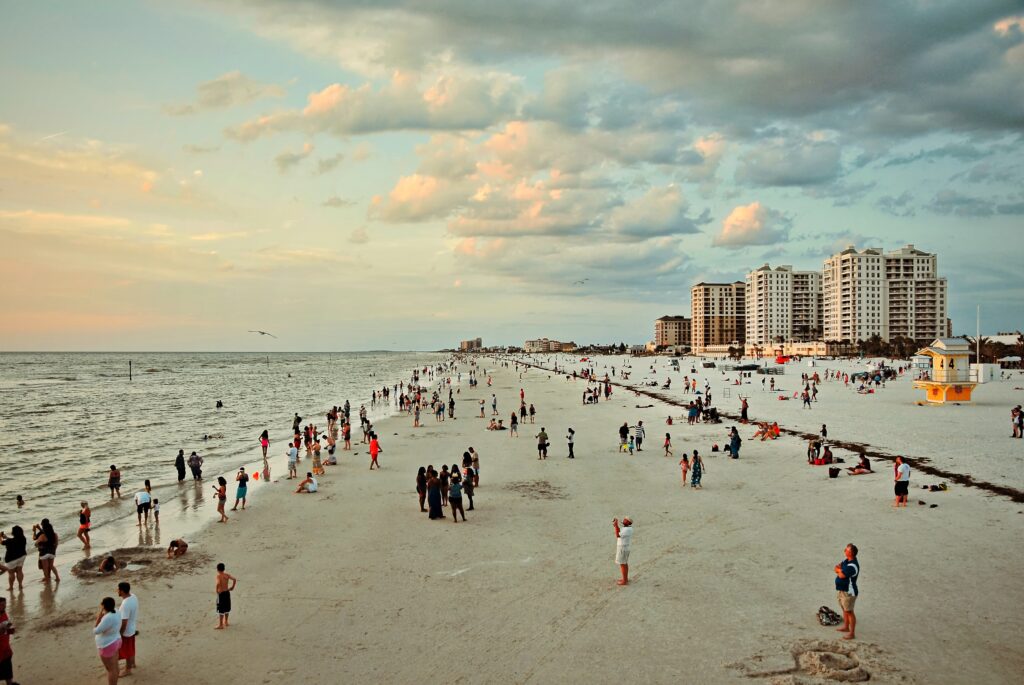 Beach lovers on the Gulf Coast are spoiled by access to one of the best beaches in the entire United States in the form of Clearwater Beach. A truly stunning stretch of perfectly-kept white sand looking out over the Gulf of Mexico, Clearwater truly takes your breath away. Its charming boardwalk takes you to the famous Pier 60, which is an absolutely perfect spot to watch the sunset or grab something to eat, and you are always guaranteed a lively atmosphere. On the beach itself, you can rent cabanas, jet skis, and kayaks, or just relax and enjoy the warm water and pristine sand.
Fred Howard Park, Tarpon Springs, Florida
A little further afield, Fred Howard Park is well worth the trip. Located around 25 miles from the airport, this delightful state park is only accessible by a beautiful mile-long causeway that takes you from Tarpon Springs to the nature preserve. This allows a sense of remote tranquility that makes this spot truly special, and also means that the park is a haven for wildlife. Follow the nature trail and you might well spy nesting ospreys, eagles, dolphins, tortoises, and even manatees!
Caladesi Island State Park, Dunedin, Florida
If the peace and calm of Fred Howard Park have whetted your appetite for something even more secluded, then Caladesi Island might be just the thing! A few miles north of Clearwater Beach, you can only get to Caladesi Island State Park by ferry, which makes it genuinely secluded and a wonderful pocket of peace. Boasting three miles of untouched white sand covered in shells, a visit lets you really get back to nature. But never fear, there are plenty of amenities, with restrooms, chairs, and umbrellas to rent, and even a charming little cafe for refreshments. And if the charms of the beach itself aren't enough, there's a great hiking trail that takes you through the thick mangroves and offers the chance to see blue herons, ospreys, and even bald eagles! You can also hop on over the Caladesi's little sister, the unspoiled beauty of Honeymoon Island State Park.
Indian Rocks Beach, Pinellas, Florida
Indian Rocks in Pinellas County provides a wonderful combination of easy beach access with minimal development. One of Tampa's hidden gems, it is a great place to get away from the crowds and get a more authentic Florida beach experience. With no big resorts or chain hotels and loads of beach access points, the vibe is extremely laid-back, and there's a great surfing community here as well.
Sand Key Park, Clearwater, Florida
Sand Key Park is one of the best beaches for families in the Tampa Bay area, thanks to its calm waves, shallow water, and reasonably-priced cabana rentals! Combining the best parts of a state park and a beautiful beach, you can relax on the sand and take a dip in the calm water to your heart's content, or explore the rest of the barrier island and discover nesting sea turtles, sand dunes, salt marshes, and plenty of birdlife. There's also a playground, picnic areas, bathrooms, and even a dog park!
Sunset Beach, Treasure Island, Florida
Treasure Island is a wonderfully retro beach community, stretching nearly four miles from the charming village of St John's Pass in the north. The barrier island offers a variety of different beaches on both sides, but Sunset Beach stands out – it's no surprise that Jimmy Buffet was inspired to write his smash hit 'Margaritaville' here! The ambiance is incredibly relaxed and the sandy beach is gorgeous, with an absolutely stunning view out over the Gulf that really comes into its own when the sun goes down.
St Pete Beach, St Petersburg, Florida
St Pete Beach is probably the best 'all-rounder' in Tampa, with something for absolutely everyone in your party. Named as one of America's Top Ten Best Beach Towns by Parents Magazine, it is very family-friendly, while the jet skis, surfboard rentals, and other adventure activities offer more grown-up options, and the wealth of boutique hotels, luxury resorts, and elegant bars and restaurants make it perfect for couples too! With the pink magnificence of the Don Cesar Hotel as a backdrop, St Pete is a genuinely special Tampa beach experience.
Pass-A-Grille Beach, Long Key Island, Florida
Lying at the far southern end of St. Petersburg Beach on a tiny little islet nestled between the Gulf of Mexico and Boca Ciega Bay, Passe-A-Grille Beach is a throwback to a simpler, more refined time and is a lovely example of Old Florida. Almost completely undeveloped, it is unique among Tampa Bay beaches as it has no building directly on the sand, with the notable exception of the Paradise Grill, a great place to eat, drink, and watch the waves.
Visit Tampa for Your Next Beach Vacation
With powder-soft white sand beaches, turquoise water, and an almost perfect climate year-round, Tampa Bay is well worth a look for your next getaway, and the incredible selection is what makes Tampa such a wonderful vacation destination!