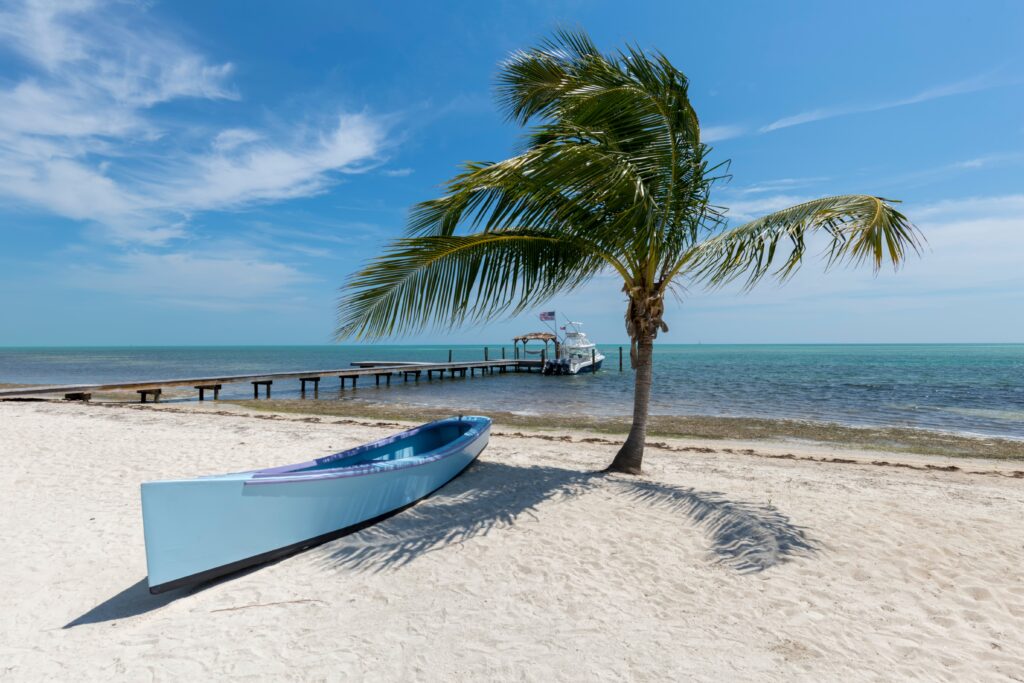 Think of Florida beaches, and your mind is probably drawn to the iconic beaches of Miami and Fort Lauderdale on the East Coast or the stunning stretches of sand scattered out towards the Caribbean on Key West and the Florida Keys.
But the Gulf of Mexico boasts some of the most beautiful and accessible beaches in the state, if not the whole country. And while hardly under-the-radar overall, there are plenty of lesser-known Gulf Coast beaches where you can find yourself far from the crowds.
Florida's Gulf Coast beaches offer warmer, shallow waters, soft white quartz sand, and incredible year-round weather. They are less dramatic and less exciting for the surf community than those on the Atlantic Coast, but they offer many other benefits. They are amazing for wildlife lovers, with dolphins and manatees regularly spotted up and down the coast, and the warmer, calmer waters mean that they are perfect beaches for family holidays or less extreme outdoor activities like kayaking, paddleboarding, or shelling.
There's something for everyone on Florida's Gulf Coast, so take a look at some of the best beaches to visit below!
Siesta Key Beach
Siesta Key is an 8-mile long barrier island that lies just south of Sarasota. It is one of Florida's most picturesque spots, with stunning powdery white sand and clear turquoise water that is always gently lapping the shore. Recognized way back in 1989 as having the 'whitest and finest sand in the world' at the Great International White Sand Beach Festival, Siesta Key is an excellent choice for anyone who just wants pure peace and tranquility.
Beyond the water, there are several beach volleyball courts, and the nearby Siesta Key Village offers an excellent selection of laidback cafes and eateries.
Madeira Beach
It is a lovely beach in its own right, but Madeira Beach is really all about the activities, amenities, and experiences. From dolphin-watching tours and cruises to themed restaurants and lively Tiki bars, this is a great choice for a more active, party-style beach vacation. There's snorkeling, deep-sea fishing, kayak rental, even beachcombing tours – pretty much everything you could ask for!
Of course, the beach itself is still a huge attraction, coming in at a touch under 2.5 miles of soft white sand and glittering crystal clear water. You can even rent cabanas if you find yourself in need of a little bit of a break from the Florida sun!
Clearwater Beach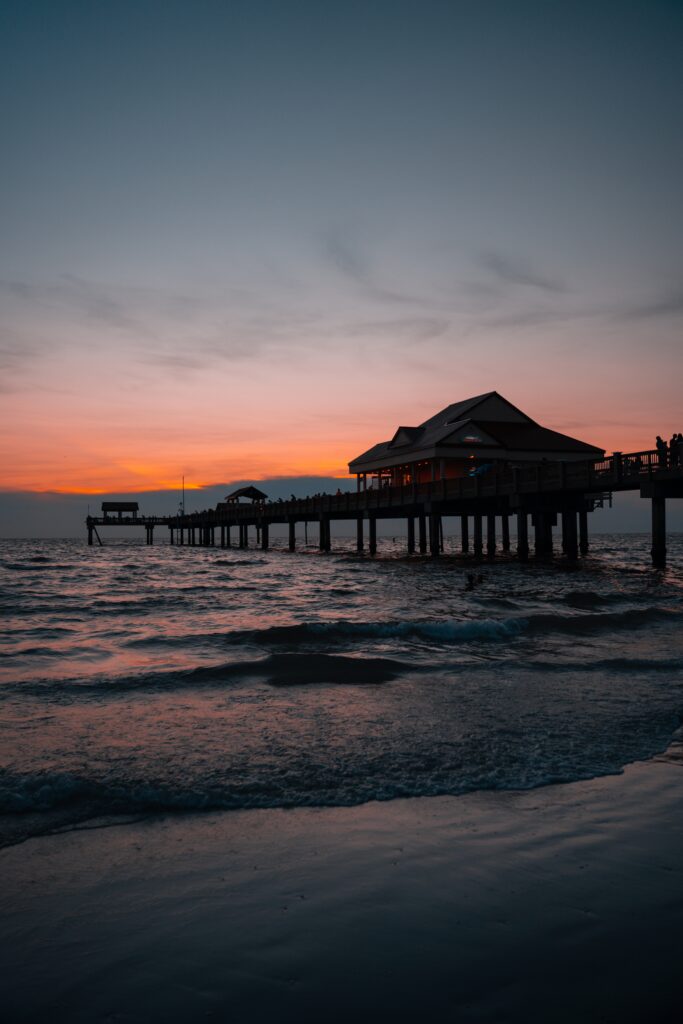 One of the most famous beaches in Florida, Clearwater regularly makes appearances and even tops various lists of Best Beaches. Its fame is well deserved, close enough to both Tampa and Orlando to draw tourists, and blessed with snow-white sand and unbelievably clear water that really lives up to the name.
While the calm, clear water makes this a superb spot for swimmers, there's plenty of other things to do at Clearwater Beach. Watching the sunset from Pier 60 is a favorite pastime, or just wandering the boardwalk under the shade of the palm trees. Clearwater is popular and does get busy, but if you can find a time when there aren't quite so many folks around, this is a truly glorious spot.
Anna Maria Island
Of course, the best beaches aren't always just about lying back on a lounger and soaking up the sun. While you absolutely can do this on the quaint white beaches of Anna Maria Island, the main reason people come here is for birdwatching. The island is a popular winter destination for vast numbers of northern snowbirds and one of the main migration routes for species heading to South America.
Anna Maria Island offers a more chilled-out, relaxed, and old-timey beach experience, a charming and delightful atmosphere more suited to the rose-tinted days of Old Florida. The beach town is gorgeous, with plenty of lovely independent shops and cafes, while the colorful houses provide a picture-perfect backdrop to the calm stretches of sand.
Lido Beach
Lido Beach is another wonderfully under-the-radar beach, close to Sarasota but overlooked by many as the sand isn't quite as soft as other spots like Siesta Key. But what it lacks in super-soft sand, it more than makes up for in breathtaking Gulf Coast scenery. This is considered by many to be the best beachfront in the Sarasota area to catch the sunset, and the dolphin tours are pretty special as well.
Lido Beach is also an excellent spot for beachcombing and shelling, and if you are lucky, you might even discover a prehistoric shark tooth! While you are in the area, don't miss Sarasota Jungle Gardens for a chance to get up close to flamingos and other exotic birds or the opportunity to eat at Columbia, the largest Spanish restaurant in the world and Florida's oldest eatery.
Sanibel Island
Although Sanibel Island technically includes several different beaches, we decided to cheat a little and take its 15 miles of magnificent sandy shores as one beach for the sake of this list. Sanibel is a Florida jewel, a tiny, exquisite little island fringed with delicate, deliciously soft white sand beaches, gorgeous dunes, and some of the best shelling in the world. Even a casual search will deliver numerous unique seashells, while more intense exploration might even provide a sand dollar or two!
Whether you choose Sanibel Lighthouse Beach Park with its charming lighthouse, Bowman's Beach for secluded peace and tranquility, or Blind Pass Beach for a day of beachcombing, Sanibel offers a little something for everyone.
Henderson Beach State Park, Destin
Henderson Beach State Park just outside Destin is all about pristine natural beauty. With towering sand dunes that climb to 30 feet, sea turtles, birds, dolphins in the protected nature reserve, and 60 campsites dotted around the State Park, this is a wonderful way to get back to nature and enjoy a truly wild stretch of beach. Henderson Beach is one of the gems of the Emerald Coast and not to be missed.