Florida truly has a beach for every occasion. Partying beaches for college students, beaches for vacationing retirees, and beaches for nature enthusiasts from across the country. For more family-oriented vacationing, it is important to consider which beaches are the most fun, as well as the safest, for your children. Listed below are the top Florida beaches that will keep your kids entertained from dawn 'till dusk. So pack up your fun beach games and see what Florida has to offer!
Heads up: Neat Beach is supported by my readers. If you click a link and make a purchase I may receive a small commission.  I only recommend tools I have personally vetted.
Red Reef Park
Red Reef Park is the perfect Florida Beach to take your kids if they are adamant about witnessing beautiful marine life. Located on Florida's Atlantic Coast in the beautiful suburb of Boca Raton is this spectacular spot where your kids will be able to freely discover the marine wildlife of the Florida tropics.
What makes this state park ideal for children is both the presence of lifeguards as well as how shallow the water is that surrounds the reef. The reef is located just offshore, is only a few feet deep, and generally has fairly slow currents making it a perfect swimming environment for children.
Incredible wildlife can be found in the nearby reefs. Your kids will be able to witness stingrays, parrotfish, crustaceans, and maybe even sea turtles out in the wild for the very first time. Children leave this park in awe over what they were able to view in a natural habitat.
Red Reef Park also features standard beach amenities, including on-site showers and even various playgrounds if the water is not your kid's forte, or if they cannot swim.
John Pennekamp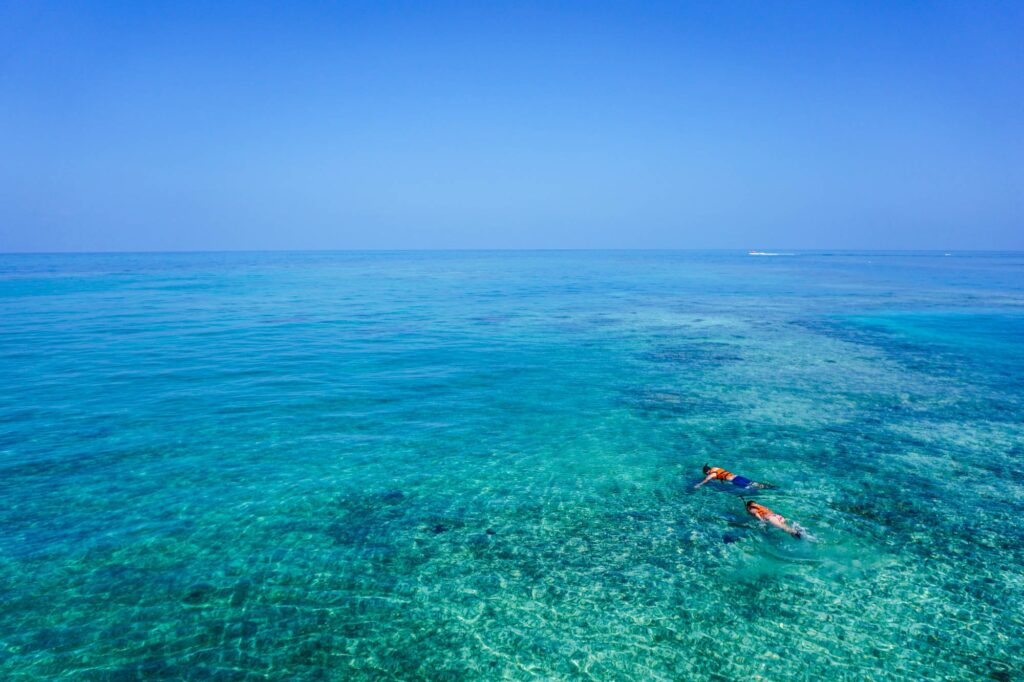 Just down south in the Florida Keys is essentially Red Reef Park on steroids, John Pennekamp. Located in Key Largo, John Pennekamp is a state park that is known for its snorkeling and other forms of shallow water discovery. There are options when it comes to this park, and they are all worth the trip to nearly the very tip of Florida.
Primarily and most popular is John Pennekamp's snorkel tour. Although a bit pricey, this tour will take you and your family about two miles off of the coast of Florida in order to access the Key Largo Dry Rocks Reef. Despite being so far offshore, the reef is only at a moderate depth. Being only 10-15 feet deep, this reef is perfect for kids that excel at swimming and are eager to see some spectacular sea life. Once you hit the open water you are free to swim in any direction you please, however, your captain will likely provide some solid tips if there is specific wildlife you are interested in seeing.
If your kids are less aquatically inclined there is a great alternative. Another of John Pennekamp's attractions is the family-friendly glass-bottom boat, which offers a similar experience, although significantly less immersive. This boat tour features a similar route except for the boat you are riding on contains a completely clear bottom that goes below the surface, allowing riders to see the many wonders below.
Lastly, John Pennekamp offers some spectacular waters to go kayaking. Kayakers can explore the winding routes of mangroves that lead to the open ocean, for an entirely different experience featuring a wide array of wildlife. Manatees, or sea cows, are Florida's state marine mammals and they are truly a sight to behold. These peaceful creatures can be spotted floating throughout the mangroves and shallower open water. Just be sure to not touch or provoke these creatures in any way as they are endangered and protected throughout the entire state. One thing to note is to bring your own kayak if you have one, as rentals can get pricey for families.
Siesta Key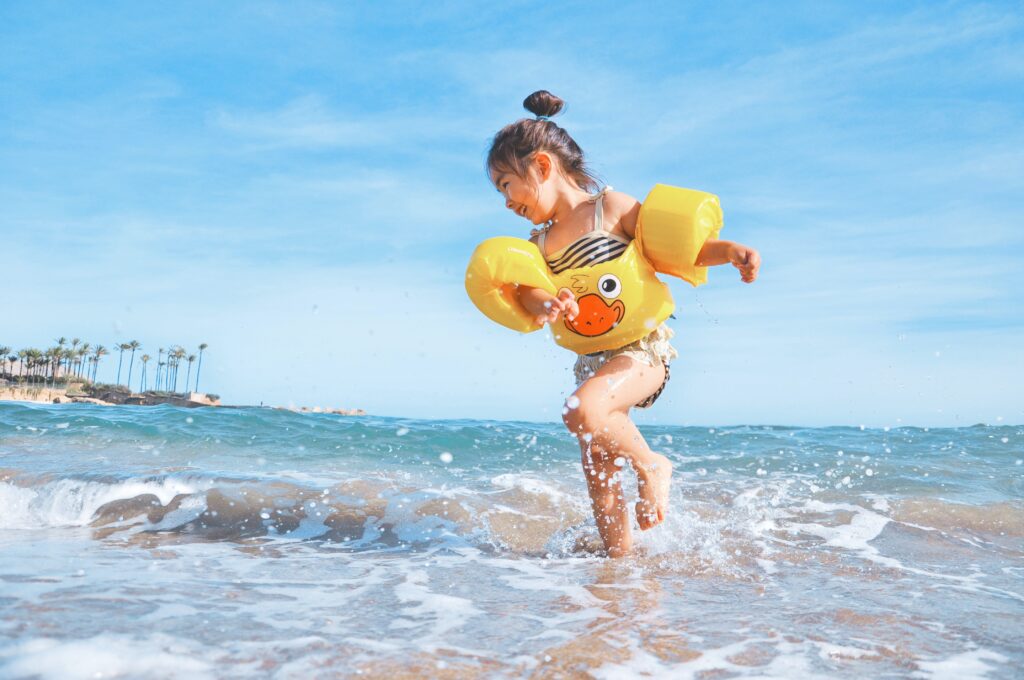 Siesta Key Beach is a beautiful beach town located near Tampa and St. Pete which is about as family-friendly as it gets. Located in the Northern portion of The Gulf of Mexico near Sarasota, this beach resort offers all kinds of family-oriented fun, including snorkeling, playgrounds, seashells, and even water sports. What separates this beach from the many others on this list is the fact that it's located on a barrier island. Barrier islands are coastal landforms that form by wave and tidal action parallel to the mainland coast. This results in an island that features both a coast looking out to the gulf coast as well as a lagoon facing inland.
This beach is ideal for a family getaway since it has a wide range of activities to offer. Snorkeling here is ideal as Siesta Key boasts beautiful clear water and is also drastically more safe than nearly anywhere else in the state. In the past 26 years, Siesta Key has not experienced a single guest having a violent encounter in the wild with a shark and this is a selling point for those residing in landlocked states that may have just watched shark week.
The Gulf Coast also features the sunshine state's famous white sand beaches which are noticeably different from the eroded shell and limestone that compose the shore of the Atlantic. This white sand is so fine and soft to the touch that it squeaks when you walk on it. It feels luxurious and also happens to be prime sand to construct wonderful sandcastles and other temporary architecture. This beach is also less than a two-hour drive from Orlando, home to Disney World, and many other theme parks that could make for a perfect day trip.
Hollywood Beach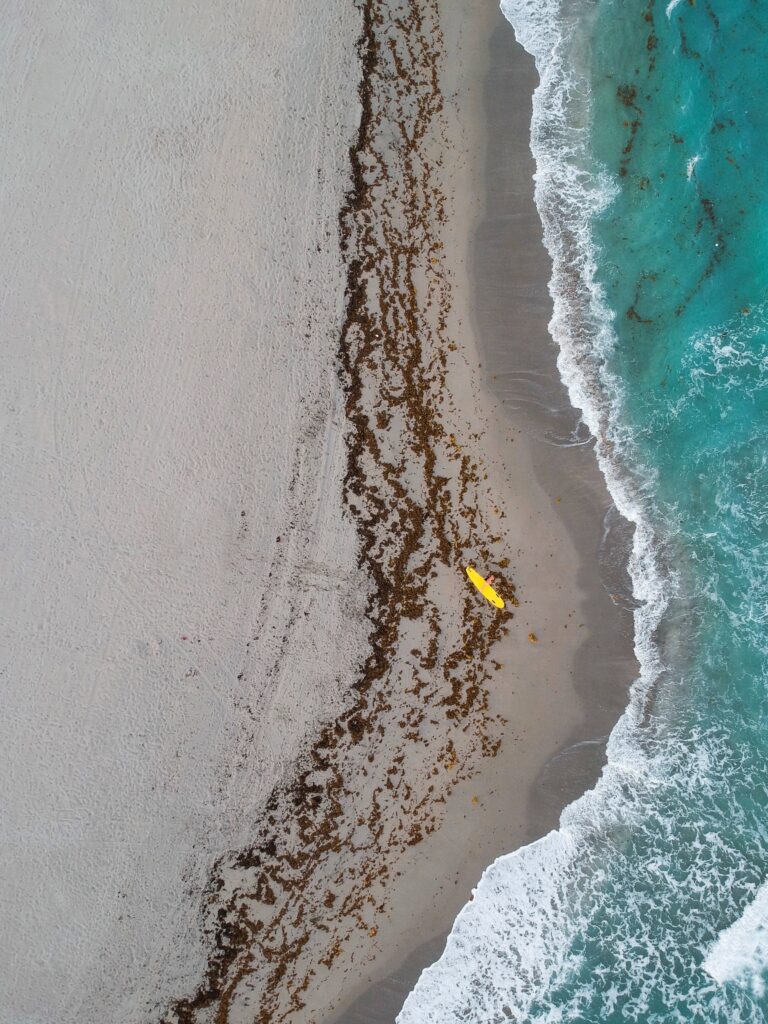 Hollywood Beach is a family-friendly clearwater beach just 15 minutes south of Fort Lauderdale and north of Miami, and just so happens to be my favorite beach growing up. This beach has everything a family vacation asks for. It is beautiful with clear water, just like the beaches in Fort Lauderdale, but is significantly less crowded which offers a more secluded and family-oriented experience, especially during popular travel times like spring break. This stretch of coast offers anything your kids may be into. If you bring your own snorkeling equipment that is certainly an option with many rock formations in shallow water, as well as plenty of room for water activities, including skimboarding, fishing, shelling, paddle boarding, and even parasailing. For those of you who are into shelling, read our other post on the best shelling beaches in Florida
This state beach also features a boardwalk that can be a blast to walk down as a family. With rollerblades, rented bikes, or even just walking, your beach day can turn into a spectacular shopping experience. These beachfront stores offer exactly what you would expect, local shells, and cheap sunglasses just to name a few things. You will likely find a great souvenir or something to keep your kids busy while they are at the beach if you came unprepared. The boardwalk also features great restaurants including local pizza joints and seafood restaurants that are open nearly all hours of the day and face the Atlantic Ocean. There are even many ice cream stands scattered along the boardwalk which can be a cure for the vicious Florida heat.
Conclusion
Ultimately when it comes to picking a family-friendly beach vacation destination in Florida, you cannot go wrong. With the exception of nude beaches, most beaches in the state are family-friendly and offer a great amount of entertainment to keep your kids busy as they enjoy the beautiful outdoors. Just be aware of which beaches have lifeguards on duty as well as your children's general interests and you will have an unforgettable family vacation that will provide memories that will last forever.