A good boardwalk is usually one of the most sought after commodities to go alongside a proper Florida beach experience. For those wondering, a boardwalk is a long stretch of elevated walkway that sits just before the beach, housing shops, restaurants and much more. Many tourists center their beach vacations around boardwalks and for good reason, here are the best ones.
Hollywood Beach, Florida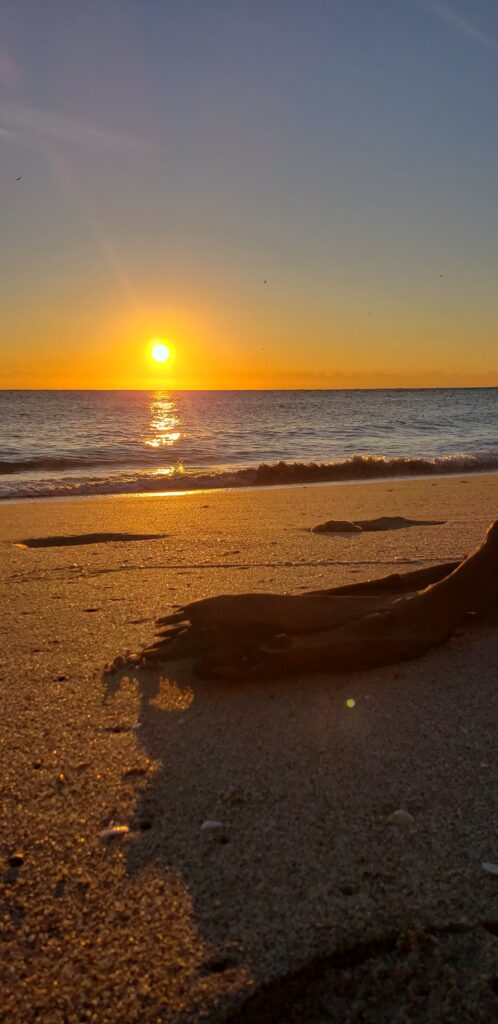 Nestled right in between Miami Beach and Fort Lauderdale on Florida's Atlantic coast is the beautiful and well-established Hollywood Beach. This beach is the ideal South Florida situation for those seeking a low-key and relaxing experience, especially if you are looking for a family-friendly destination. 
Beyond being a gorgeous tropical beach, Hollywood boasts one of the finest boardwalks in the state. Coined "The boardwalk," this two and half-mile boardwalk is home to many shops and restaurants that will leave you satisfied whether you are being wallet-conscious or are looking to dispose of your savings. The Hollywood Beach Boardwalk is wide enough for a lane entirely dedicated to those on wheels, whether that may be a bike, rollerblades, or even foot pedal buggies that are available for rent.
The beach itself has much to offer in terms of beach activities. With rentable jet skis, beach volleyball courts, parasailing, paddleboarding, and kayaks there is an activity for any aquatic desire. Enjoy the crystal clear Atlantic Ocean in any way you'd like. 
In terms of places to stay, there are many great resorts located along the shoreline, The Margaritaville Hollywood Beach Resort being the most famous for both its hospitality as well as its nightlife. There are also many neighborhoods nearby that provide excellent Airbnb's whether you are looking for luxurious lodging or are trying to cram a number of people in a small space.
Hollywood Beach's beachside boardwalk is perfect to both navigate in its entirety as well as just briefly stop for a souvenir or a quick bite to eat. Regardless of what you're looking for, you shouldn't have to walk too far!
Daytona Beach, Florida
Daytona Beach is a famous beach town that is home to the most historic boardwalk in all of Florida. Built-in 1938, this stretch of wood walkway has been modernized to provide a full day of entertainment for visitors and tourists. Although renovated, there are still many glimpses of the history that reside within the boardwalk. At the base of the fishing pier, there is an old-fashioned candy shop that offers all kinds of delectable treats. The most famous treat offered at this establishment is their saltwater taffy. There is even a window where you are able to witness the taffy being pulled, the same way the candy has been prepared for generations. 
This boardwalk also offers more extraneous activities reminiscent of theme parks that are not commonly found at Florida beaches. Some amusement park-like amenities can be located, such as Daytona's famous Slingshot ride. Have the view of a lifetime as you are launched several hundred feet in the air at alarming speeds, or watch your friends and family lose their minds as they ascend, the choice is yours. Several game arcades can be located along the boardwalk, as well as other attractions such as go-cart rides that are sure to satisfy any visiting adrenaline junky. And if you'd like more ideas for where to take your family, read our other post on the best beaches in Florida for kids.
If you are seeking a modern shopping experience there is the Ocean Walk Shoppes that are located just beyond the beach boardwalk. With a wide variety of shops and restaurants, the opportunities in this center are endless. This open-aired mall also features a venue that hosts a variety of live music and shows that will be sure to entertain.
John's Pass Village and Boardwalk
Located on Florida's Gulf Coast just south of Clearwater Beach and south of Tampa and St. Petersburg is a less glamorous boardwalk that is brimming with different activities. The boardwalk acts less as an open-air mall with shops and restaurants and more as a hub for a variety of water sports and tours, the most popular of which is The Pirate Ship At John's Pass.
This ship is essentially a two-hour boat tour with plenty of on-site sources of entertainment for both children and adults. For the kids, there is elementary fun that includes face painting, water gun fights, pirate stories, limbo contests, and free soft drinks. While the kids are busy, the adults are able to indulge in complimentary beer and wine as well as music and dancing over the course of the ocean journey on the ship. As you dance and drink, the multi-layered vessel will traverse The Gulf of Mexico as you sail past Treasure Island before returning to dock at the boardwalk. If you are more interested in sightseeing aquatic animals, there is also Hubbard's Dolphin Watch Cruise. This ninety-minute tour explores John's Pass and the surrounding gulf with the primary focus on spotting dolphins. Dolphins are plentiful in the sunshine state's Gulf so chances are more than likely you will be able to witness these incredible aquatic mammals.
If you would like a more hands-on natural experience, you are able to take part in a fishing charter for yourself and your party directly from the boardwalk. From here you are able to freely explore and fish your way through John's Pass and the gulf.
Ultimately you cannot go wrong if you select a beach destination with a boardwalk. Generally, these boardwalks offer a civilized experience for those that are seeking convenience as well as the full spectacle of a beach vacation. These are without a doubt the best boardwalks in the state, however, they are not the only beaches with boardwalks that Florida has to offer. There is a boardwalk beach for everyone, you just need to find it!