The beach is ideal for those that can take pride in doing nothing and relax for days on end. However, when it comes to spending off time at the beach there are a few important things to keep in mind to ensure tranquility. One of the most important features of a tranquil beach vacation is beautiful, clear, blue water. It does not matter if everything else about a beach is flawless, if the water is drab to look at you will constantly feel like something is missing. In order to avoid this, here is a list of the top beaches in Florida that are famous for their crystal clear blue waters.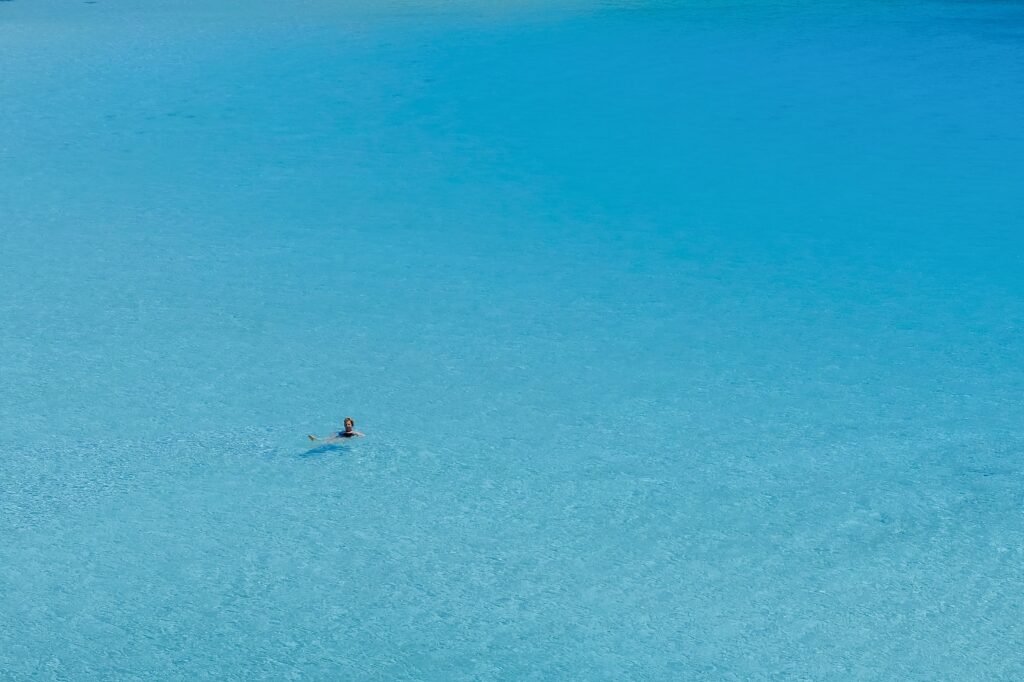 Siesta Key
Located just South of Tampa Bay is beautiful Siesta Key. The Gulf of Mexico is famous around the world for two things, and those two things are remarkably clear blue water and the soft white sand that can be found throughout the entire coastline. Siesta Key is the pinnacle of gulf coast relaxation for those that are seeking a beach experience while also avoiding crowds. Siesta Key is much slower paced than it's other more well-known beaches, like Miami Beach and Fort Lauderdale. Here you will be able to both look at the beautiful clear water as well as participate in a number of aquatic activities.
Siesta Key is home to several established beaches including Siesta Beach, Crescent Beach, and Point of Rocks. These areas all have different aquatic activities to offer which will ensure that you always have something to do, whether you're staying for a weekend, or an entire week.
Notable activities that all travelers in the area must try are fishing charters, parasailing, kayaking, and snorkeling. All of these activities can be found throughout the area, and if you come prepared you can even indulge at your own leisure without having to worry about planning days in advance.
Key West
When thinking of crystal clear water in Florida, most people will immediately think of The Florida Keys and for good reason. The southernmost islands in Florida are home to a tropical, Caribbean like environment that cannot be found anywhere else in the United States. The natural beauty and notoriety of this area makes for fairly high traffic during standard travel times throughout the year, but with the right knowledge you will be able to make a unique Key West itinerary that will avoid the crowds and hassle that are associated with the islands. In order to make the most of your time here, avoid times around winter and spring break that would include large amounts of people seeking warmer weather.
Before making any definite plans, it is important to note that as beautiful as the waters are in the keys, a good number of areas are not perfectly suitable for swimming. Sure the coral at the shore is pretty to look at from land, but beachgoers are entirely unable to swim in areas like this. It is dangerous not only to swimmers that are not equipped with proper protective gear, but more importantly, heavy beach traffic is not good for the coral that inhabits the shallower waters. Coral reefs take decades or centuries to develop, please care for the environment so future generations can enjoy these same beaches many years down the road.
Since going for a leisurely snorkel is off the table, for the most part, it is recommended to take a tour that will scratch your snorkeling itch, and nobody does that better than the national park, John Pennekamp. Hosting an underwater state park that nearly surpasses 70-square nautical miles, John Pennekamp hosts an array of activities that are sure to leave anyone absolutely thrilled.
With miles of entangling mangrove trails, this area is ideal for avid kayakers and canoers. Didn't bring your own? No worry at all, John Pennekamp offers daily kayak rentals so you are able to freely explore the surrounding paths that are full of tropical fish, exotic birds and if you are lucky you may even get to see some of Florida's famous manatees!
The main event at John Pennekamp, however, is their snorkeling tours. You will be taken miles out to sea, courtesy of a boat and a captain, and dropped off at beautiful coral reef ecosystems that you are free to explore over the next several hours. You never know what you will see out there, sea turtles, breathtaking seashells, and much more. It is just recommended you call a day or so in advance to make sure weather conditions are ideal. And if you want some more suggestions on the best shelling beaches, check out our other post on the best beaches for shelling in Florida for more suggestions!
Destin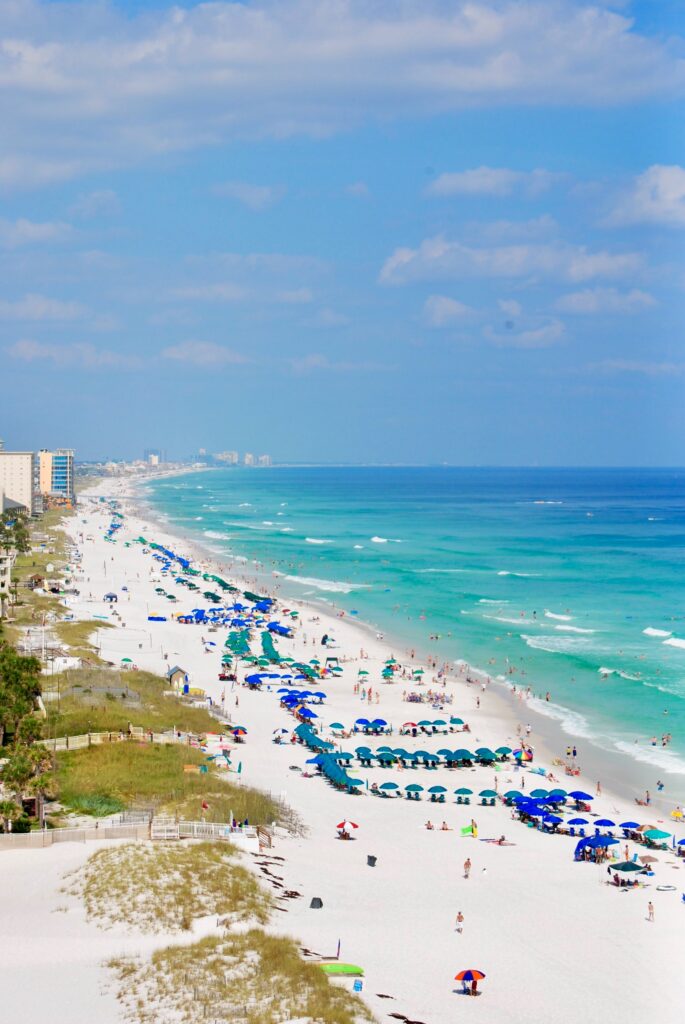 Destin is the poster child for beautiful beaches in Florida and comes highly recommended by most Florida locals. Destin is famous for being Florida's most consistently beautiful and relaxing beach towns even with its frequently heavy traffic throughout the year.
In terms of things to do, Destin has a suitable activity for every aquatic niche that you can think of. Destin offers proper atmospheres for both the average beachgoer that is simply seeking a tan as well as travelling thrill seekers that are looking to kayak, deep sea fish, or even parasail.
There are many tours in the Destin area that can provide unique experiences, most notably is their family-friendly dolphin watching cruise. This cruise takes you around Crab Island to spot dolphins in their natural habitat. This is a highly recommended tour, especially for kids since it is incredibly low maintenance and provides a spectacular view of both the aquatic mammals and Destin and the surrounding area. (For parents looking for more suggestions on where to take the kiddos on your next vacation, check out our other post on the best beaches for kids in Florida.)
If you are really in the mood for thrill-seeking, it is highly recommended to go fishing in what has been coined as the luckiest fishing town in the world. There are a few options for this, the most popular being to hire a charter for deep-sea fishing. There are 3 charter options available, including a party boat with a side of fishing, a semi-private charter where you and your company tag along with another small group of people, or a private charter. Despite being a little pricey, it is highly recommended to get a private charter to make sure you truly get the most of your deep sea fishing experience. Regardless, you cannot go wrong as you are bound to have a good time no matter which route you select.
Ultimately it is difficult to go to a beach in Florida and not witness incredible water. That being said, not all clear water is created equal, and all of the beaches presented here are sure to give you exactly the experience you are looking for. Check them out, or any of the other great best beaches in Florida, and enjoy the rest and relaxation!