Residing at nearly the tip of Florida's panhandle is one of the Gulf of Mexico's most famous beaches, Crystal Beach Destin. Home to Florida's world-famous crystal blue water and white sand, The Emerald Coast, Henderson Beach State Park and so much more, Crystal Beach should always be considered for your Florida Beach getaway. Here is a list of the greatest attractions that this beautiful beach has to offer.
Henderson Beach State Park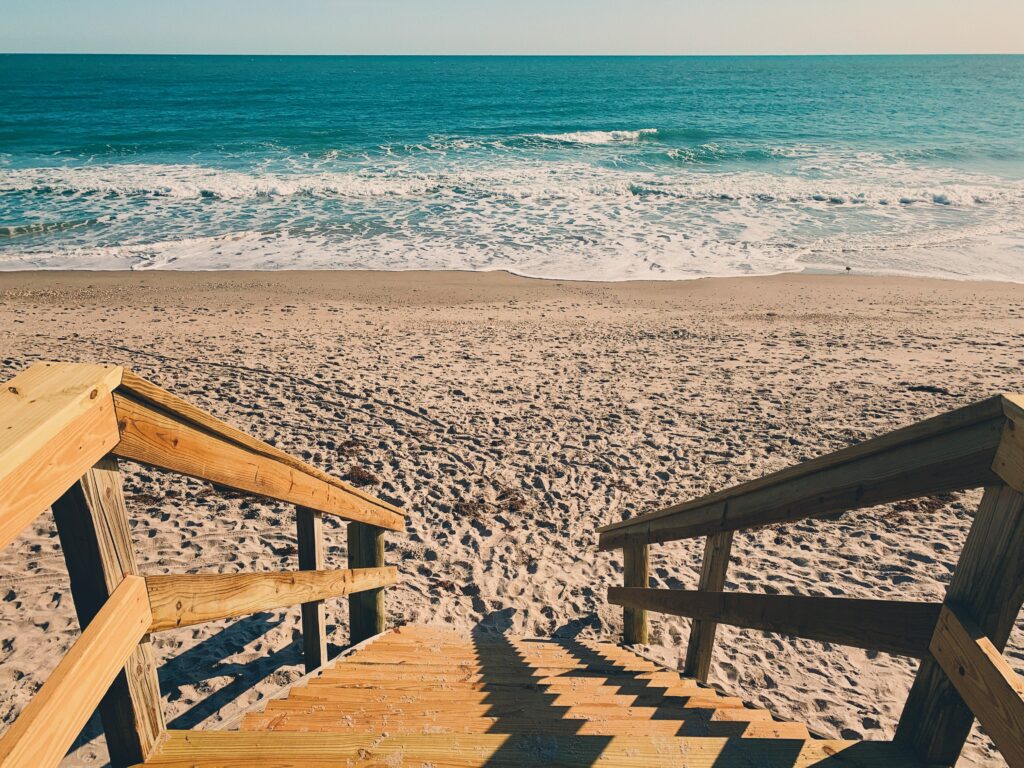 Housing Destin's final coastal scrub area is Henderson Beach State Park. Henderson Beach is for the natural beach idealist that has a passion for sun and nature. With available campsites, fishing, nature trails and wildlife spotting on the beach there is an activity for any beachgoer in the area. The best part is that Henderson Beach is a protected state park so the beautiful sand dunes and wildlife will never change and the emerald dunes and emerald waters will be available to visit in it's exact state for the foreseeable future.
In terms of accessibility, the state park is once again open to the public as of July 2020 offering beach access from 8 am until sundown and has a small parking fee of $6 to ensure an entire day of any beach activities you could possibly want. Some notable recommendations are snorkeling, camping, kayaking and even parasailing!
Snorkeling in Henderson Beach State Park is the best experience for those seeking to observe the aquatic wildlife that inhabits Florida's Emerald Coast. Before even stepping foot in the water, it's important to understand the park's flag warning system and exactly what each of the flags is warning you about.
Flag Warnings:
Two red flags: If you see two red flags at any point it is vital to understand that the water is not suitable for swimming in any form as these flags indicate extremely high winds and undertow currents that can easily lead to drowning for weak swimmers.
Yellow flags: A yellow flag indicates a less drastic form of the warnings that are present while two red flags are raised. More mild wind and currents make the water suitable for stronger swimmers, but it is recommended to stay close to shore in case the waters are overwhelming.
Green flags: A green flag means you are in for a great day at the beach! The lifeguards on duty do not see any reason why the water would be treacherous for beachgoers.
Purple flags: Finally, a purple flag is utilized in order to warn beachgoers about specific wildlife, generally painfully poisonous jellyfish as well as stingrays.
As long as the waters are permitting, you are in for a treat if you are there to snorkel. Ocean wildlife is bountiful and you are able to witness spectacular wildlife such as stingrays, a variety of fish and even sea turtles if you are lucky. Even from the shore, visitors are able to witness a number of exotic birds and even dolphins in the distance if you peer at the horizon at an opportune time.
The campsites at Henderson Beach are also highly recognized as some of the best beachfront campsites in the country. Boasting nearly 60 campsites, Henderson Beach State Park is one of the most friendly camping experiences in Florida as their sites have a number of amenities. For one, there are air conditioned bathrooms that feature coin operated washers and dryers as well as showers. Additionally, there are pet friendly campsites designated for both those with and without recreational vehicles, most of which come suited with 30 and 50amp service. Pets are also welcome, and if things turn out to be a little bit too "outdoorsy" for you and your friends/family, restaurants and shops can be located just a short drive away. Henderson Beach is the perfect location for those seeking a less immersive camping experience, take advantage of the well-equipped sites and the many winding nature trails that are within walking distance!
Lastly, Henderson Beach offers spectacular kayaking. Make sure to hit up Emerald Coast Kayaking for all of your kayak and canoe needs regarding Crystal Beach vacation rentals. This location offers a variety of boats suited for those wanting to go for a relaxing paddle, as well as boats that are suited for deep-sea fishing in the surf. Regardless of which you choose, the crystal clear Emerald Coast is inviting for those seeking open water thrills.
Crab Island
If you have heard of the many attractions that surround the Destin area there is a strong chance that you have heard of the popular sandbar, Crab Island. Crab Island is a misnomer, as it is not an actual island, but rather very shallow water with crystal sands that is perfect for dropping anchor and having a few drinks.
Crab Island is actually man-made, as United States Marine Corps engineers wanted to create a better channel from Destin to the Gulf of Mexico. The excess sand from the operation was dumped into The Choctawhatchee Bay which created a small island that eventually eroded into the knee-level sand bar that exists today.
Crab Island is why Destin is recognized as one of the top boating destinations in the world. It is truly a one of a kind socializing experience as countless groups of people bring their boats to drink, enjoy the sun, meet new people, and provide spectacular gulf views at the gulf front. If you are seeking the ultimate boating experience on The Emerald Coast, Crab Island is a must.
Destin Commons
Perfectly suitable for both an all-day experience, as well as a nightcap, are the many restaurants and shops that reside within The Destin Commons. This outdoor mall features a wide variety of entertainment options that include an AMC movie theatre, fine dining options, spots for a quick lunch, shops to purchase beach essentials like swimsuits and sunglasses, and much more. For those vacationing in the area that prefers a much more civilized and city-oriented beach experience, these commons are a must go. Even if this may not be your thing, a good meal and a movie are the perfect way to make the most out of a rainy day when visitors might be limited in the activities in the area.
Crystal Beach is one of the most versatile beach destinations in Northwest Florida, as there is an activity for anyone to enjoy, no matter your interests. And if you're looking for a beach that will allow you to explore your more adventurous side, check out our other post on the best nude beaches in Florida.