There's nothing quite like a beach destination to create the most romantic couple's getaway possible. Days of relaxation with nothing but the sound of the waves lapping the shore or the wind whispering gently in palm trees, oceanfront drinks, and dinner as the sun goes down over the water…what could be more romantic than that!
As a result, Florida is an extremely popular destination for couple's retreats. The Sunshine State is full of some of the best beaches in the country, from north to south, and it is hard to find somewhere in Florida that ISN'T close to a fantastic stretch of sand. With so many spots to choose from it isn't hard to find the more secluded, intimate, romantic beach locations either, which is what makes it such a great choice. 
So next time you want to spirit your special someone away for the weekend, are planning a week-long couple's getaway and packing your beach bags, or even thinking about your honeymoon, take a look at these romantic Florida beach getaways for a little inspiration. You might just fall in love all over again!
Gasparilla Island
Florida's Gulf Coast can get pretty crowded, especially around Clearwater Beach and Fort Myers, which is what makes Gasparilla Island such a find. A barrier island tucked away from the hustle and bustle of the mainland, it offers genteel sophistication and secluded elegance, as well as an upscale atmosphere that is hard to find anywhere else nearby. Your main competition for beach space will be tarpon fishermen relaxing after a day's sport, and Boca Grande, the main town, is picturesque Old Florida perfection. 
Amelia Island
North Florida's Atlantic Coast can often be overlooked when it comes to beach holiday destinations, which is a big mistake as there are some true beauties to be found here. Amelia Island is one such spot, the northernmost barrier island on the east coast, near Jacksonville and bumping right up against Georgia to the north. As a result, it has a distinctly Georgian feel to it, with all the classic Southern charm you might expect, and some beautiful Victorian architecture to go alongside. The beach itself is gorgeous, 13-miles of sand backed by wild, beautiful sand dunes, and highlighted by the Amelia Lighthouse which dates back to 1838 and is Florida's oldest standing lighthouse!
Marco Island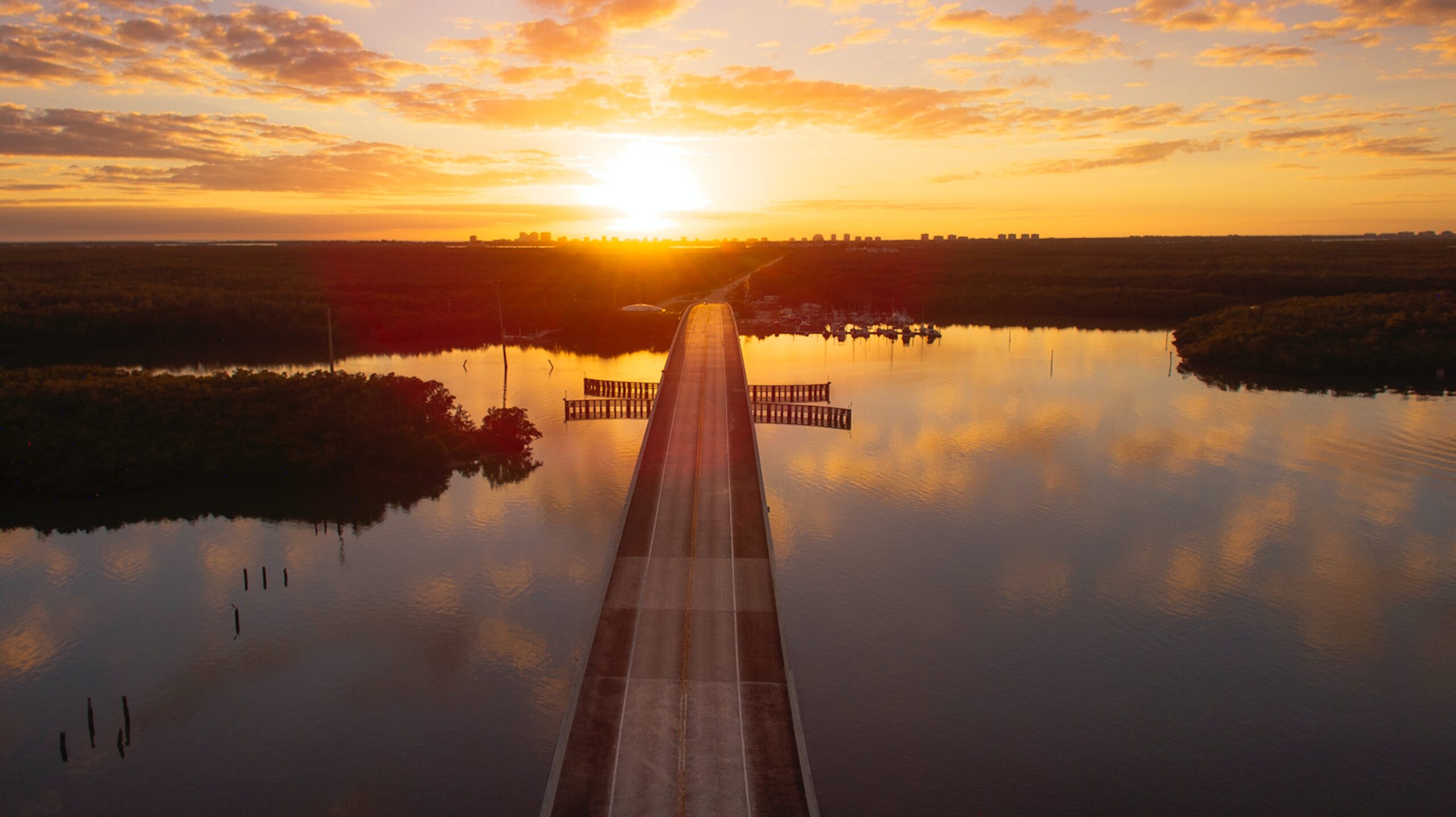 The Everglades are astonishing, but the rugged adventure of dodging crocs in an airboat deep in the mangrove swamps doesn't scream romance and intimacy. However, on Marco Island, you can get the best of the Everglades while still maintaining the ambiance of a couple's getaway. With canal-lined streets and a lovely moon-curved beach, it is a charming prospect and is close enough to the National Park to be able to dip your toes in for a quick adventure before returning to the more luxurious surroundings of a beachfront resort later on.
Little Torch Key
Finding somewhere off the beaten path in the Florida Keys can be quite a challenge, but Little Torch Key is about as under-the-radar as you like. Despite being a stone's throw from Key West it remains quiet and sleepily charming, with very few tourist developments to get in the way. What it does have, however, is one of the country's finest beach resorts in the shape of Little Palm Island Resort & Spa, as well as stunning white-powder sandy beaches and an ocean view that never ends.
St. Pete Beach
The beaches near St. Petersburg regularly rank as some of the best in Florida, so it is well worth heading this way if you are in search of sun, surf, and sand. For couples looking for romance, there are few better spots, thanks to the Don Cesar, an adult hotel built in the early 20th century as a tribute to real estate icon Thomas Rowe's lost love. Its extraordinary pink frontage gives way to vintage, retro interiors, a fitting homage to the glitz and glam of Old Florida. With its own beach, as well as several pools, hot tubs, and terraces to watch the sunset from, it is hard to find a better place to celebrate love than the Pink Palace.
Sanibel Island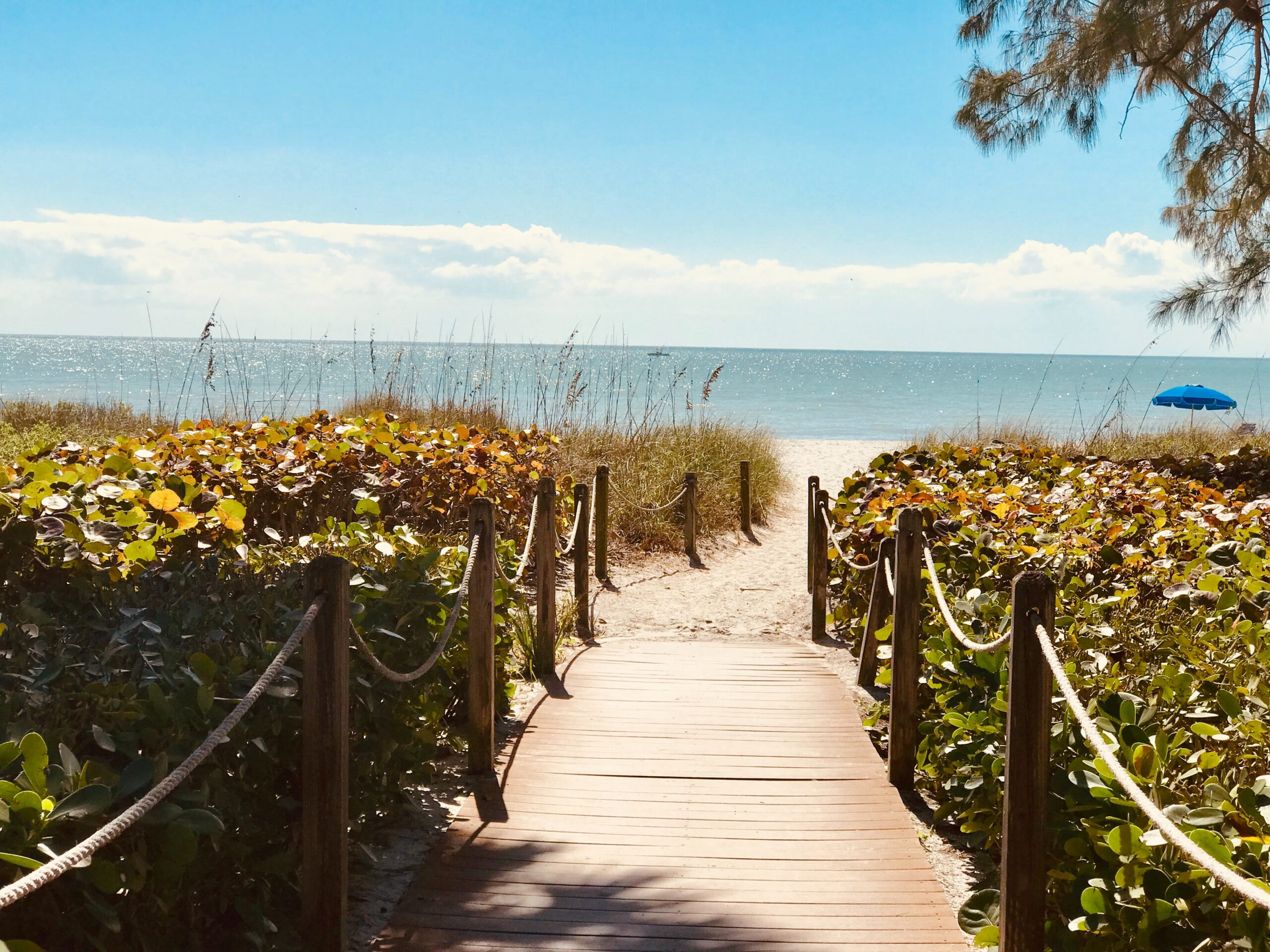 Sanibel Island (and its sister, Captiva Island) is one of Florida's most elegant, sophisticated, and still somehow tranquil vacation destinations and is absolutely perfect for lovebirds looking to get away from it all. Full of small towns loaded with independent stores, miles, and miles of gentle hiking and biking trails, and of course, a TON of gorgeous beaches (including one of the best shelling beaches in the country), Sanibel is a real treat. Watch birds and discover turtles in the nature reserves around the island, then lay back on the sand and soak up the sound of silence, peace, and pure tranquility.
Dry Tortugas
The romance of a beach that you have to take a boat or a seaplane to reach can hardly be overstated. Dry Tortugas is one of the most underrated National Parks in the US, and it is almost entirely underwater! It also boasts yet more of Florida's most beautiful beaches, as well as incredible snorkeling and kayaking in the warm, shallow waters around Fort Jefferson. For a truly romantic experience, pitch a tent at the Garden Key Campground and watch the stars together from the beach before heading back to Key West in the morning.
Naples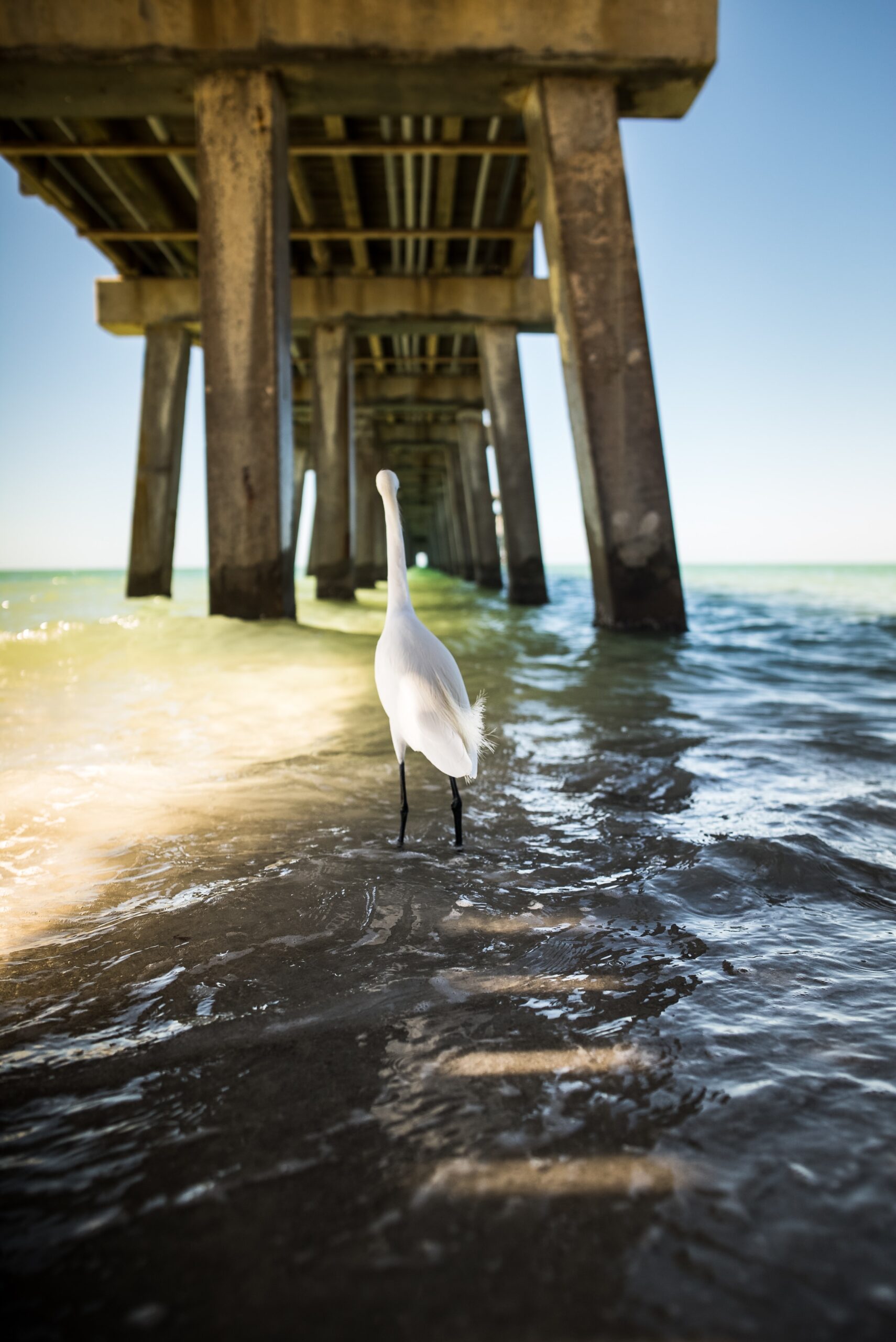 If you feel in need of a bit of serious luxury to go alongside your romantic getaway, Naples has got you covered. Secluded beaches, high-end shopping, world-class restaurants, and warm, clear water at every turn, this sophisticated seafront town is a delight. Treat yourself to a sunset catamaran tour or stroll around art galleries and designer boutiques before dining out on fresh seafood with a vista of the Gulf of Mexico. Naples is the place where decadence and romance walk hand-in-hand.
As a state with some of the most beautiful, pristine beaches in the US, even the world, finding a great spot for a romantic beach getaway in Florida isn't hard. Whether you want peace and quiet, old-world charm, or the full deluxe package, a beach vacation in Florida will provide!