Making up one third of The Robert H. Meyer Memorial State Beach is the natural spectacle, El Matador State Beach. Located just North of Malibu, this beautiful beach is home to cliffs, rock formations, massive kelp forests, dense aquatic wildlife and much more. Here are the primary attractions that draw in people from around the world and keep locals coming back for more.
General Information about El Matador Beach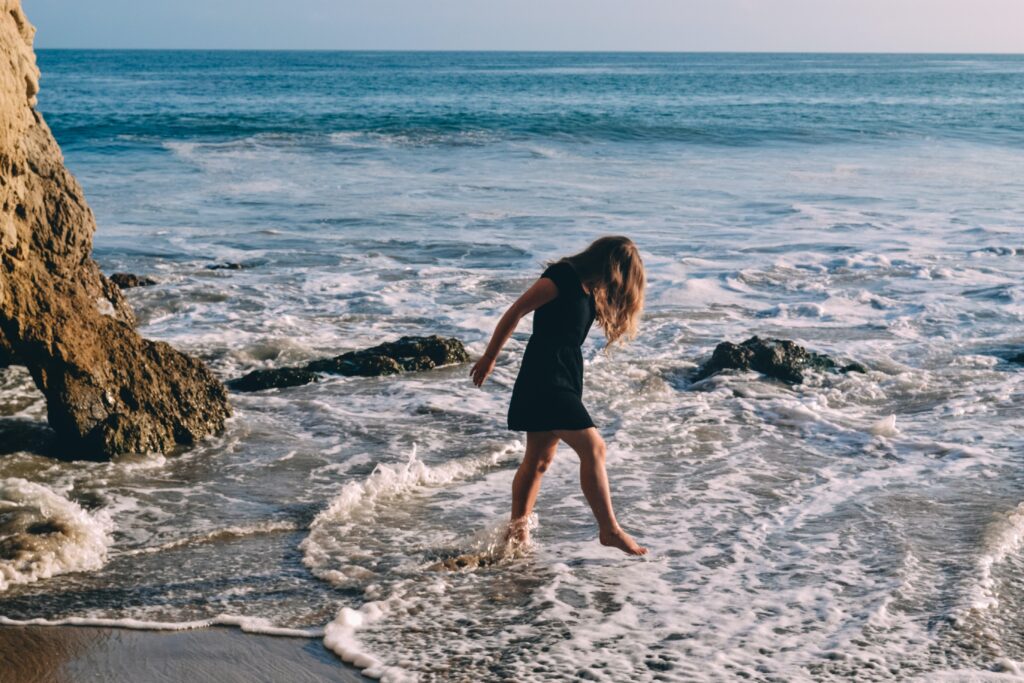 As with any beach vacation, it is important to know what kind of beach you are going to in order to properly plan for your day – El Matador State Beach is no different! El Matador Beach is located just off of the Pacific Coast Hwy and has a small parking lot that is located about 150-feet below. Because there is limited space for vehicles, I recommend arriving earlier in the morning, rather than later, to ensure a parking spot, as well as enjoy the beach without overwhelming crowds. 
In terms of amenities, El Matador State Beach has close to none. The only convenience available is a couple of porta-potties that are located at the top of the cliff near the parking lot. With this in mind, it is important to bring your own food and beverages to last the duration of your visit. It is also vital to keep in mind that you will have to trek up the 150-foot cliff every time you need to use the restroom, so this park is not ideal for people with small children, the elderly, or those planning on doing excessive day drinking. Lifeguards are also only available on the weekends, so plan accordingly if you are a weak swimmer or a novice surfer.
El Matador does have picnic tables available at the top of the cliff making for a remarkable dining spot as you can overlook the entire beach and bask in its beauty while enjoying your lunch.   
Scuba Diving
Southern California, Los Angeles County in particular, is not well-known for snorkeling or scuba diving. However, the coastline along the greater Malibu Beach area is rich with different biomes for divers to freely explore at their leisure or tag along on a scuba tour.
The kelp forests located off of the coast make for a great diving experience as many forms of unique wildlife make this area their home. Explore the winding vines and gander at native fish, urchins, shellfish, and starfish. This unique ecosystem is regionally exclusive to the coast of California, so be sure to pay it a visit for a diving experience you have never seen before. 
Much like the northwestern coast of Florida, Southern California has remarkable sea caves that are able to be freely explored via scuba diving. These winding underwater caverns are home to unique wildlife and underwater structures that are difficult to find in the United States, making them a popular tourist attraction for those on the west coast.
Although it is always important to dive with a buddy, this testament rings especially true when it comes to diving in underwater caverns. Often with no air pockets for divers to come up for air in case of emergency, if anything was to go wrong, with either your physical health or with the scuba gear itself, the result could be drastic.
Although more dangerous than standard open water diving, cavern diving is a unique experience that veteran divers should definitely take part in. Just stay hydrated, bring along your favorite diving buddy and enjoy the adrenaline rush of wilderness unseen by most eyes!
If scuba diving is beyond your area of comfort, it is highly recommended to walk the beach and explore the many tidal pools that develop during the day's low tides. These pools host much of the shellfish and unique creatures that can be found out in the kelp forests, just be sure to be careful when handling creatures and ensure that they are not harmed.
El Pescador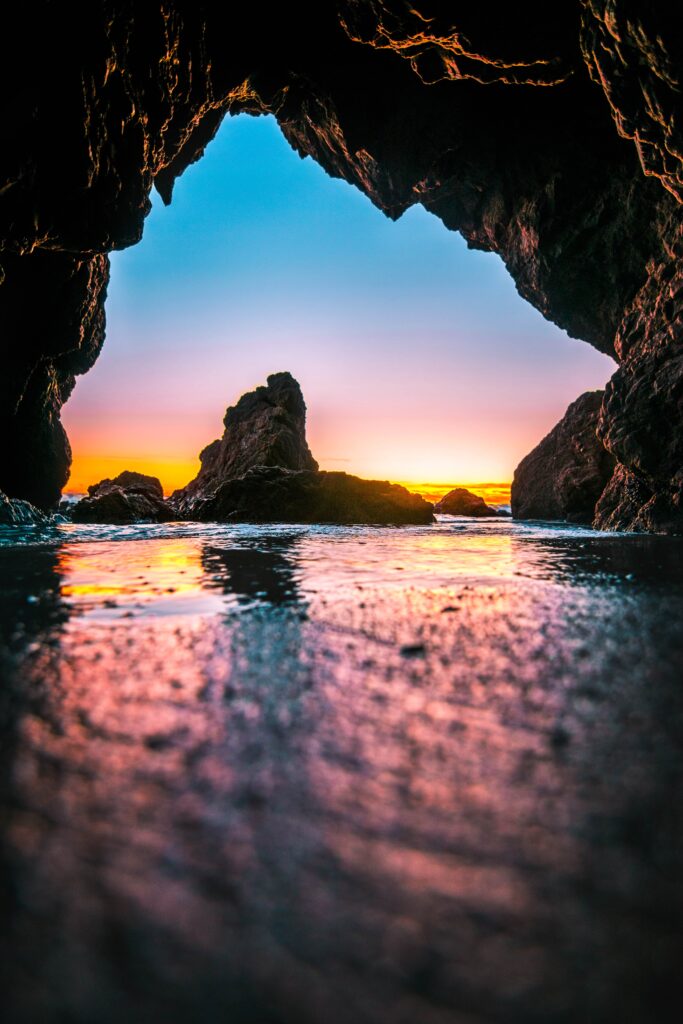 A modern landmark of Southern California is El Pescador, a famous fish market and seafood restaurant. Serving locals since 1974, this So Cal staple is a must visit culinary destination for any seafood enthusiast. Offering daily catches from the Pacific Ocean, El Pescador offers the freshest catches of the day, whether you would like to take it home and cook it yourself, or have them toss it on the grill for you to enjoy on the spot.
Photography
Photographers swarm to El Matador to take pictures of the beautiful scenery to add to their portfolio. With spectacular cliff sides, large surf, rock shelves, magnificent wildlife, as well as one of the most captivating sunsets in the world, this is a must for anyone that is looking for an ideal spot for nature photography, or even a photo shoot. 
If you are a photographer looking to take aesthetic photos of the area's natural beauty, I recommend going in the colder winter or autumn months. The foot traffic is so dense during the summer and spring that it can be difficult to get a proper photo without people in the shot. 
However, if you are looking for action shots – this beach is suitable for you all year round as there are always talented surfers that dominate the waves, no matter the size.
Ultimately, El Matador State Beach is perfect for any visitors that want to relax while looking at something spectacular. If you can get past the lack of civil conveniences like restaurants and showers, this is the best beach that Southern California has to offer. For those seeking a similar experience but find the east coast more convenient, I highly recommend visiting Grayton Beach State Park, Casperson Beach Florida, or choosing from one of the Best Beaches in Fort Lauderdale.