Florida's beaches are renowned across the globe for a variety of reasons, and the many clothing-optional beaches are a large part of that notoriety. Florida's nude beaches offer much more than an excuse to free yourself in a peaceful public setting. The tight-knit nudist culture that surrounds these destinations is what attracts tourists from around the world.
Naturists seek out many destinations in Florida, and ultimately, visitors are able to center a trip entirely around nude beaches or are able to locate a popular nude beach near one of the many famous travel cities within Florida. Within this article is a list of the most famous oceanfront nudist attractions within the Sunshine State.
Heads up: Neat Beach is supported by my readers. If you click a link and make a purchase I may receive a small commission.  I only recommend tools I have personally vetted.
Haulover Beach, Fort Lauderdale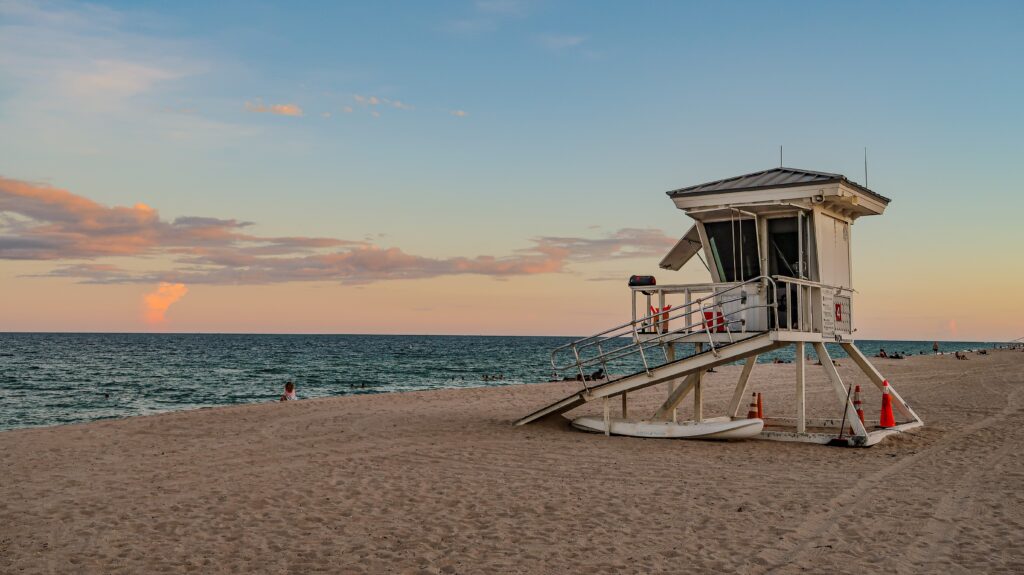 The uncontested must-visit nude beach in Florida resides right in between Fort Lauderdale and Miami and goes by the name Haulover Beach. Haulover Beach is not only one of the most renowned clothing-optional beaches in Florida but in the entire world. Boasting a beautiful Atlantic shoreline and a wonderful gay nudist community, Haulover is the destination for those seeking a trip centered around naturalism.
Being the oldest publicly-recognized nude beach in the state, Haulover has gained a reputation for being the most family-friendly and accepting nudist community within Florida. Beyond the beaches, there are also many esteemed clothing-optional guesthouses that will be happy to host those seeking the ultimate naturalist experience. Haulover being pinched between Miami and Fort Lauderdale also allows the perfect travel experience as tourists are able to bounce back and forth between the two famous Florida travel cities.
Containing many public events such as volleyball tournaments and other beach events, while also administering safety-ensuring community guidelines, Haulover is a must for any naturalist that is planning to visit the state any time soon.
Playalinda Beach, Brevard County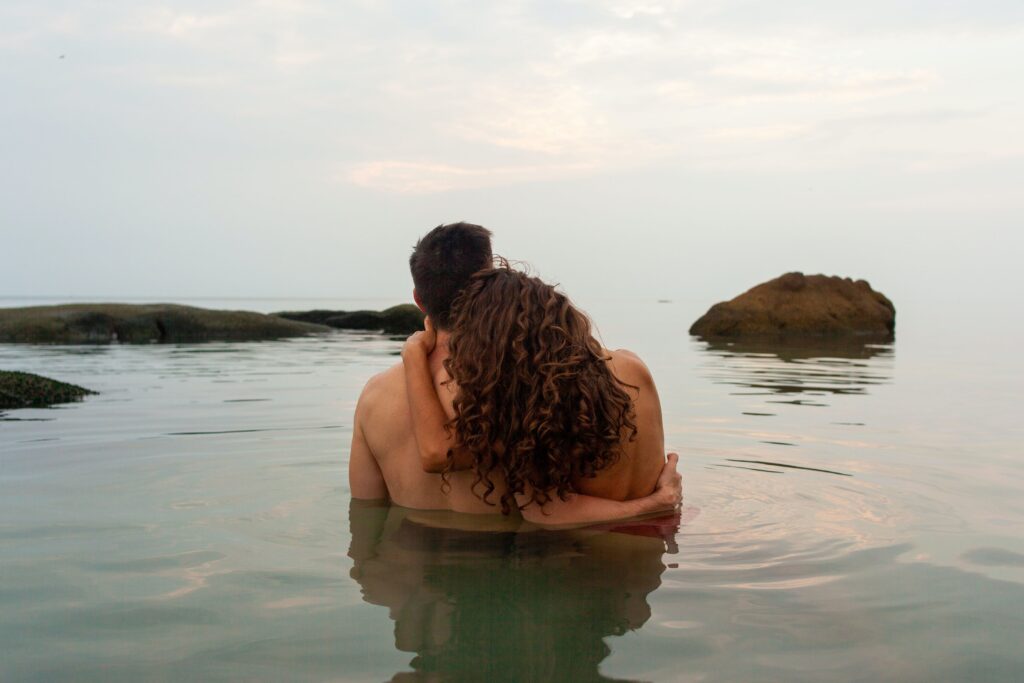 Located on Florida's Canaveral National Seashore is a more tucked away gem of a nude beach. Surrounded by beaches that are not clothing-optional, Playalinda beach offers a natural experience that contrasts Haulover entirely. It is secluded, private, and offers a sensationally chill vibe for those looking to relax at the beach with little to no interference. 
Playalinda can be slightly troubling to locate but is accessible from Titusville by taking State Highway 402. This Space Coast destination is perfect for the foodie nudist as it has many local breweries and restaurants close by that can satisfy any craving. Notable destinations include Playalinda Brewing Company, Quillen's Taco Shack, Bagel 13, The Heroes Grill, and Titusville's Wild Ocean Seafood Market.
If you're more laid back and looking for a soothing getaway with great local food joints, this is your spot.
Apollo Beach, New Symrna
Another well-established Florida nude beach is Apollo Beach. Located on the Space Coast in Volusia County, this beach is the ideal spot for those that are seeking an entire day at the beach. Spacious and isolated, this spot is ideal if you are wanting a clothing-optional beach where it would be perfect to bring a cooler and umbrella and relax by the shore for hours on end. 
A few things to consider when visiting Apollo Beach would be parking, as well as the tide. Despite the size of the parking lot, Apollo Beach is notorious for having a completely packed lot at nearly all points of the day. This is a problem at this particular nudist beach as people generally plan to have extended beach days, making parking throughout the day a sought-after commodity. To avoid this issue, plan on starting your beach day early to both claim a parking space, as well as to reserve a prime position on the beach.
The tide becomes an issue since high tide consumes a decent portion of the available beach area making finding a spot that much more difficult. However, if you are able to grab a good spot and grab it early, you are in for a long and fantastic nude beach experience.
Blind Creek Beach, Fort Pierce
Located in Fort Pierce, Blind Creek Beach has only recently become a public clothing-optional beach in early 2019. This beach is praised for a number of reasons, but particularly for how low-key the beach is as well as the wildlife on site.
Fort Pierce is an often overlooked Florida destination and that would make it a perfect place to visit for those seeking a more relaxing experience, contrary to South Beach or Fort Lauderdale. Nudists take full advantage of this newer beach as it is one of the finer nude beaches in Florida, despite not being the most popular.
In addition to the beach, there are also great local food establishments close by as well as some of the best golf in the Sunshine State.
Boca Chica Beach, Key West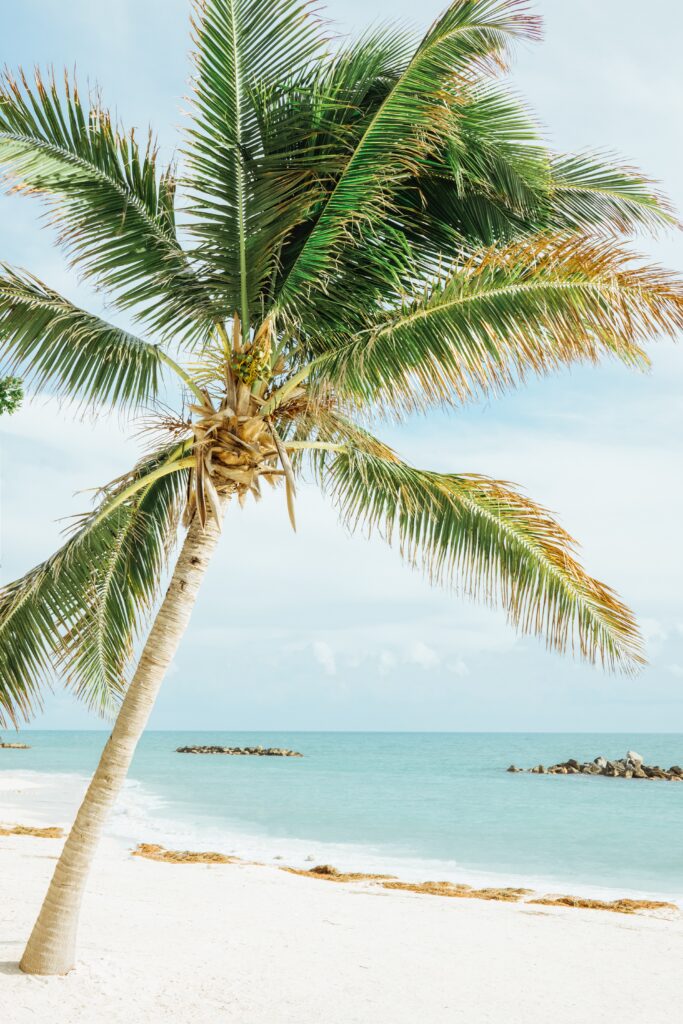 Located in Key West, Boca Chica Beach is a prime location for the ideal tropical nudist experience. Key West is well known for its eccentric nightlife and clubbing scene making this beach perfect for relaxing disrobed days by the beach and unforgettable nights full of drinking and adventure.
The only way to reach this beach is by ferry which is an experience on its own and provides a feeling of seclusion from the rest of society. If you are a fan of snorkeling or other means of exploring nature, this is a must-go nudist beach. And while you're in the area, make sure to check out my other recommendations for the best beaches in the Florida Keys!
Bunche Beach Reserve, Fort Myers
Found in San Carlos Bay near Fort Myers, this clothing-optional beach offers similar attractions to Boca Chica Beach, but with a twist. This nude beach is well known for its kayaking and mangroves which allow visitors to see spectacular wildlife including sea turtles and manatees, all while in the nude!
After a refreshing day at the beach, Fort Myers is a great city to waltz around to discover various local shops and restaurants to complete the perfect South Florida vacationing experience.
Cypress Cove Nudist Resort, Kissimmee
For a true change of pace from other nudist Florida beaches, Cypress Cove is a resort entirely dedicated to nudity and offers a lake beach rather than an ocean beach. This resort offers nature exploration, the previously mentioned lake beach, pools, docks, and modern rooms to stay in for an all-in-one nudist vacation package.
Everywhere on-site allows visitors to be fully in the nude, a must for anybody seeking an entirely nude vacationing experience.
There are so many spectacular nude beaches to visit in Florida, it can be difficult to narrow down the perfect one. Hopefully, with this list, you are able to find one or more to visit during your next trip to Florida. And if you're looking for some non-nude beaches to visit in Florida, I highly recommend you check out Caspersen beach, Hollywood Beach, or Grayton Beach State Park on your next trip. And don't forget to take photos!