Located on Florida's Gulf of Mexico on the West Coast in Sarasota County is beautiful Caspersen Beach. This mile and a half stretch of coastline, found near Siesta Key and Bradenton, has become famous around the world as a vital Florida Beach destination. With fun beach activities such as boating, snorkeling, hiking, sunbathing, shelling, and paddling Caspersen Beach is a must travel destination for those looking for the ultimate Florida saltwater tourist experience. Here are some essential things to do when you visit!
Hunt for Shark's Teeth
Thanks to powerful divergent currents and plentiful sediment deposits off of the Gulf Coast, the shores of Caspersen and Venice Beach are globally renowned as the Shark Tooth Capital of the World, making it one of the best beaches in Florida for kids who like to go treasure hunting. The massive amount of fossilized shark teeth that reside on the shelves of the shallows and wash up on shore are what separate Caspersen from the many other beautiful beaches that scatter Florida's coastline. As easy as it may sound to walk out onto the beach and start picking up shark's teeth, everyone else on the beach is there for the same thing so there will be plenty of competition. Here are some tricks to ensure you head back home with full pockets after a long day of beachcombing.
Most importantly is visually understanding what you will be looking for. Shark's teeth are triangular in shape with one point protruding from the tip and two points protruding from the wider base. The shark teeth in this area are also generally fossilized and extremely dark in color so that is another giveaway that you have struck gold! The final and easiest test if you think you may have stumbled upon a shark's tooth is to try and break it. Prehistoric shark's teeth are remarkably strong and durable meaning breaking one with your fingers is highly unlikely. If you try and snap it in half and it does not even budge, you've got yourself a tooth!
In regards to finding as many teeth as possible, you will need much more than patience and your bare hands. There are a few different methods to choose from, all of which will send you home with a reward. First there is a method that is quite literally like searching for gold. In shops nearby the beach you will be able to purchase plastic box-like traps with a mesh bottom. Simply scoop up some sand below the surface and shake away the fine debris in order to expose the larger deposits that you scooped up. Shark's teeth are sure to show up eventually, and you may even find other collectibles like shells and rocks. There are also higher quality sieves that are made of metal and even come attached to a pole. So with a single hand you are able to walk along the shallows and scoop up teeth as you go. It is important to note that if you choose this method it is recommended that you get aquatic footwear for protection. You are looking for strong, pointed teeth after all.
It is also recommended to do some research on what kind of teeth you will be able to find in the gulf waters. Although you will likely be happy to leave the premises with any shark tooth in hand, there is a large variety of what you may come across in terms of shape and size. Some teeth can even be as long as three to four inches! Knowing what creature was the source of your souvenir certainly adds sentimental value.
Exploring nature
Caspersen Beach Park is also renowned for the many natural environments you are able to freely explore on-site, the most famous of which is the beautiful open ocean. Although many are on the shore shelling and searching for sharks' teeth, there is also much to see in the shallows of the coastline. With just a mask and a snorkel, you can swim freely and explore the wildlife that inhabits the sand shelves. In the clear blue waters of the gulf, you will be able to spot unique wildlife including crabs, stingrays, schools of fish, and other life. In the deeper shallows, you could even hunt for shark teeth as these sands are much more undisturbed and hold onto more valuable treasures. There is even an available fishing pier if you were looking to discover wildlife from the safety of dry land. 
Kayaking and Canoeing are also main attractions when it comes to exploring the wildlife at Caspersen Beach Park. Although there are kayak launch areas to deploy your aquatic vessels, it is important to note that there are no kayak or canoe rentals nearby, so you will need to bring your own. However, if you come ready with your own kayak or canoe there are beautiful brackish water areas to explore. Winding paths of mangroves are the main attraction as they are home to a variety of creatures, primarily beautiful coastal birds that cannot be found in most other parts of Florida. 
Caspersen Beach also has some great hiking and nature trails to discover. The trails available near the beach will take you through similar paths when compared to the kayaking paths. You will be able to walk along the mangroves and explore all of the land-based natural environments that the barrier island has to offer. These trails are highly recommended if you are into birding.
Enjoy the Beach!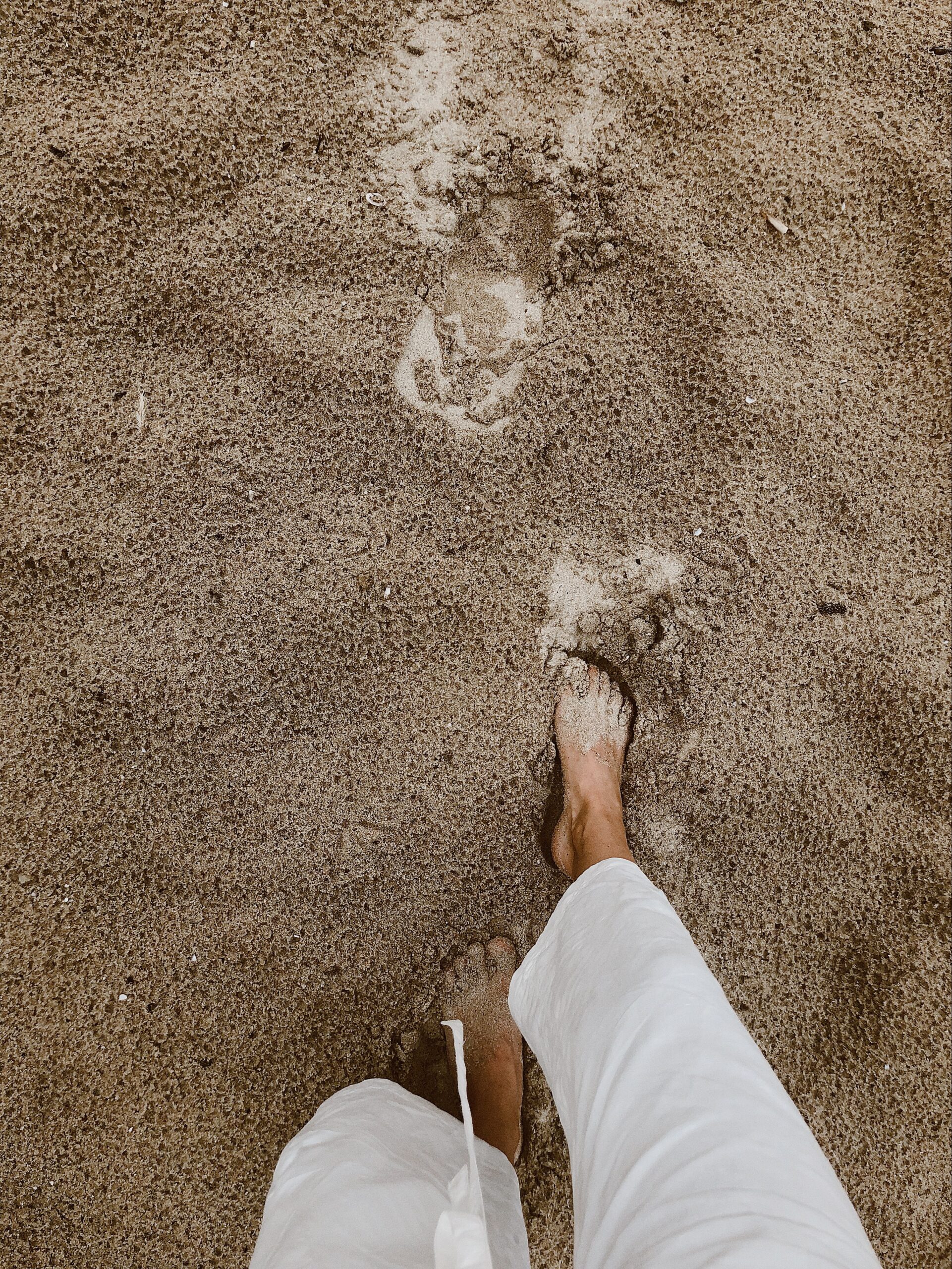 Beyond hunting shark teeth and observing the natural wonders of the beach, it is important to note that the shoreline is ideal for a simple and relaxing beach day. The beach itself is very far from condos and other urban developments which makes this shore tucked away and secluded. You will be able to avoid crowds and spend a quality day with your friends and family. Caspersen is also world-famous for the beauty of its waters. You don't need to search for teeth or even be in the water to kick back and appreciate the beautiful environment you are visiting. 
In terms of amenities, Caspersen has everything you could ask for. There is a boardwalk that allows for easy beach access, warm showers, ample free parking, renovated restrooms, picnic tables, and even a playground for kids. Just note that there are no lifeguards on duty at any time, so swim at your own risk.
In terms of variety, Caspersen has anything you could ask for in terms of a relaxing beach experience. There is something for everybody here and you will be fully entertained whether you come for the day or plan on spending a week vacation here. Just keep in mind some complications due to covid-19 including mandatory masks as well as limited parking in the parking lot and limited attendance. And if you haven't gotten your fill of shelling, check out our other post on the best shelling beaches in Florida and start planning your next trip!