Sea glass is one of the strangest and yet most beautiful artifacts to come out of the ocean. Sought after by serious collectors and casual beachcombers alike, searching for these magical shards is a delightful pastime. Each piece of sea glass allows you to conjure up fascinating stories about where it came from – a piece of a bottle containing a message tossed into the sea by a castaway on a desert island, perhaps. Chances are the origins are a little more prosaic, but wherever it comes from, sea glass is a beautiful (and sustainable!) souvenir to take home from the beach. It is worth noting, however, that unless otherwise stated it is illegal to take away sea glass from beaches that fall under the jurisdiction of state parks, so do check before you start collecting to avoid a fine!
Sea glass is increasingly rare on beaches in Florida and around the world, as big companies move away from discarding large amounts of refuse in the sea. Glass itself is used less and less anyway, and you are far more likely to find plastic bottles washing up with the tides these days. However, for those who are happy to spend the time looking, there are still a few great beaches in Florida where sea glass can still be found.
Types of sea glass
Although almost all sea glass is beautiful, for true collectors there are a few things to look out for. Shards that have been totally tumbled by the sea and the sand to achieve a frosty finish are most sought after, as are rare colors (as you would imagine, white, brown, and green sea glass is much easier to find than, say, black or orange!). If you really want to dive into the world of sea glass collecting, take a look at the West Coast Sea Glass website, where there is even a reference chart that ranks how rare your piece is!
Best places to look for sea glass
The best beaches for sea glass beachcombers tend to be surrounded by cliffs, with big, aggressive waves. Here, garbage tossed into the sea is pounded by the waves and driven back into the bay. Beaches that are located near landfills and garbage dumps are also good (if that's the right word!) as there's plenty of opportunity for glass to make its way into the water. It is also worth keeping an eye on beaches that are on busy sea routes, as glass that falls overboard from ships is a great source of sea glass.
While Florida might not have so many rugged, cliff-lined beaches, and you might want to avoid the coastline near a waste disposal spot, there are still a few great places to hunt for sea glass. Here are six of the best beaches in Florida to hunt for sea glass on.
Sanibel Island
Sanibel Island on the Gulf Coast is a hugely popular spot for shelling and beachcombing, and it often throws up some awesome examples of sea glass as well. It isn't always the easiest place to look, not because of a lack of sea glass, but because the quantity of shells often hides the glass itself! You'll need to be diligent and look under the white seashells, but you are sure to find some treasures. Bowman's Beach is one of the best stretches of sand on the island to go sea glass hunting, and it's an excellent location for shellers and birdwatchers too, given its remote location and lack of development.
Captiva Island
Just like its sister island Sanibel, Captiva Island is a beachcomber's paradise, with pretty much every beach on the island thick with a layer of beautiful, pristine shells. As an island created by the sand and silt run-off from the nearby Caloosahatchee Basin, sea glass and smooth pebbles can often get trapped beneath layers of sand, and are hard to find. But when the conditions are right, usually at low tide just after a storm, Captiva can be a wonderful spot to discover great sea glass specimens…and it's a pretty gorgeous place in its own right and one of the best beachcombing locations in the world, so worth the trip regardless!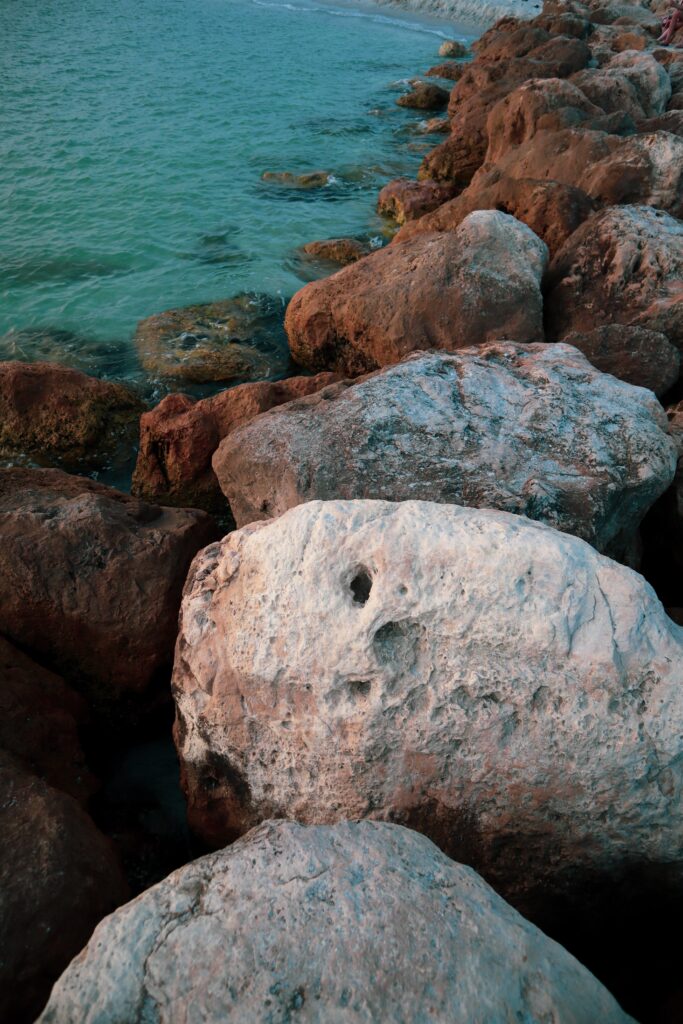 Captiva Island. Poto by Maria Reever on Unsplash
Hutchinson Island and Jupiter Island
Thanks to the proximity of the Gulf Stream, as well as a number of nearby Spanish shipwrecks from the Golden Age of Piracy, Hutchinson and Jupiter Islands are some of the best Florida beaches for shelling, beachcombing, and sea glass hunting. These gorgeous, pristine, barrier island beaches are largely undeveloped, which means that there are natural treasures in abundance to be discovered by dedicated beachcombers.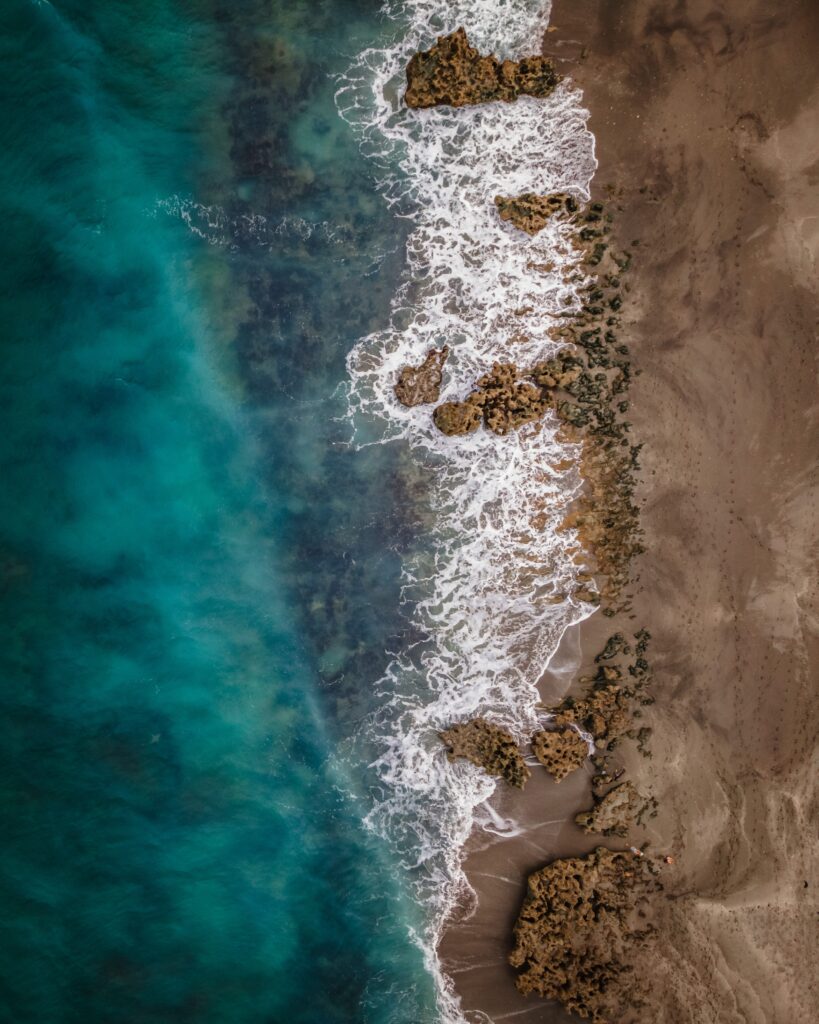 Jupiter Island. Photo by Chase Baker on Upsplash
Navarre Beach
Tucked away in the secluded beauty of Florida's panhandle, Navarre Beach is one of the best spots in the state for discovering sea glass. With plenty of wind coming in off the Gulf of Mexico, and constantly shifting sand dunes, there's plenty of opportunity to discover treasures. Added to which, Navarre is a quiet, undeveloped spot where nature rules, which inevitably means more beautiful glass to find!
Siesta Key
Siesta Key, sitting off the west coast of Florida not far from Sarasota, is renowned as a great place for sea glass collecting. With the Florida Keys being full of shipwrecks, as well as being near a busy sea route, it is not surprising that the gorgeous white sand beaches of Siesta Key are great for sea glass hunting.
Jacksonville to Cinnamon Beach
The stretch of coastline that runs from Jacksonville to Cinnamon Beach is another great location in Florida to go hunting for sea glass. Because of the rougher Atlantic Ocean waves that are found on this side of Florida, there's plenty of opportunity for glass to be tumbled, smoothed, and polished by the power of the sea, making this stretch of coast a great option for sea glass hunters. Cinnamon Beach is also a great family destination, making it perfect for a beach vacation with kids!