When it is time to plan your summer beach vacation, thoughts often turn to the West Coast. And sure, California is blessed with some of America's best beaches and a climate to match. But sun-seekers and beach lovers would be wise to keep an open mind and think about seeing what the East Coast has to offer as well!
When it comes to beaches, the East Coast of the US has everything you could ask for. From long, wide, sprawling stretches of sand to tiny remote coves tucked away behind a headland. They have vibrant party beach towns, sleepy off-the-radar villages, and amazing surf breaks. Whatever sort of beach vacation you are looking for, the East Coast can provide. 
The East Coast's beach offering is all about variety, and any East Coast getaway offers a ton of additional bonus points too! From the extraordinary biodiversity on show in Florida in the south to the picture-perfect views in Maine to the north, with an extraordinary wealth of history and culture to discover everywhere in between.
Take a look at some of the best options for an East Coast beach vacation below and start planning for the trip of a lifetime!
Cove Beach, New Jersey
With the stunning historic structure of Cape May lighthouse as a backdrop, Cove Beach in New Jersey is a picturesque spot. The beach town, nestled at the end of the Cape May Peninsula and surrounded by gorgeous sand dunes, is a National Historic Landmark and boasts some wonderful Victorian heritage and architecture. The beach itself is charming – a great beach for adventurous kids who love to pick up shells and explore the dunes, and the ambiance is dialed up a few notches when night falls as the historic lighthouse illuminates the beach to create a magical oceanfront experience. 
Bethany Beach, Delaware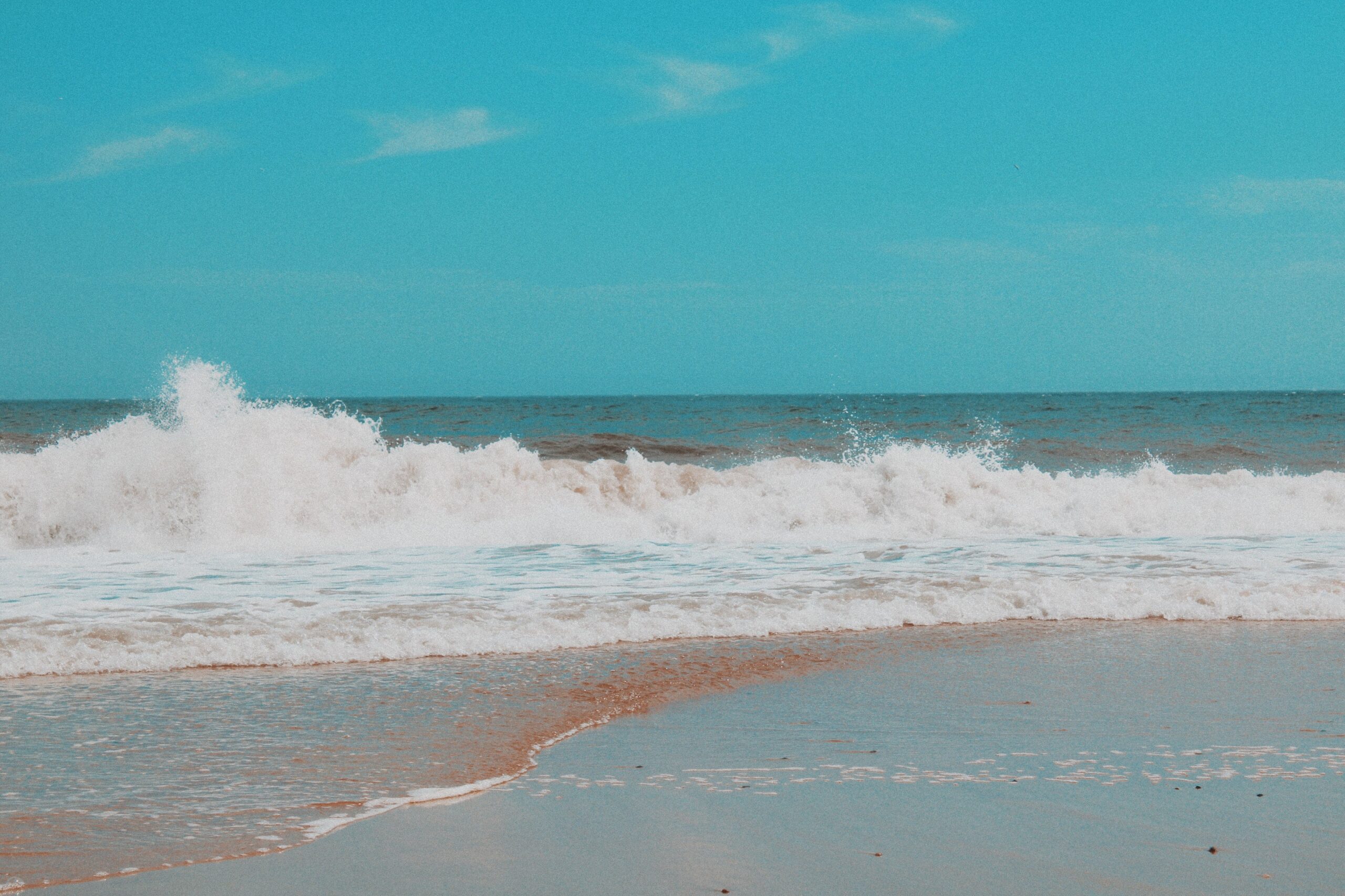 When you think of Delaware you probably don't immediately think of 'beach vacation,' but the Diamond State has its fair share of beautiful coastal spots and is an underrated destination. Top of the list of Delaware beaches is Bethany Beach, a peaceful, charming, and delightfully private little beach town in Sussex County. Its wide wooden boardwalk runs straight onto the similarly sizable beach, which is great for sunbathing, swimming, and even surfing when the breaks pick up!
Myrtle Beach, South Carolina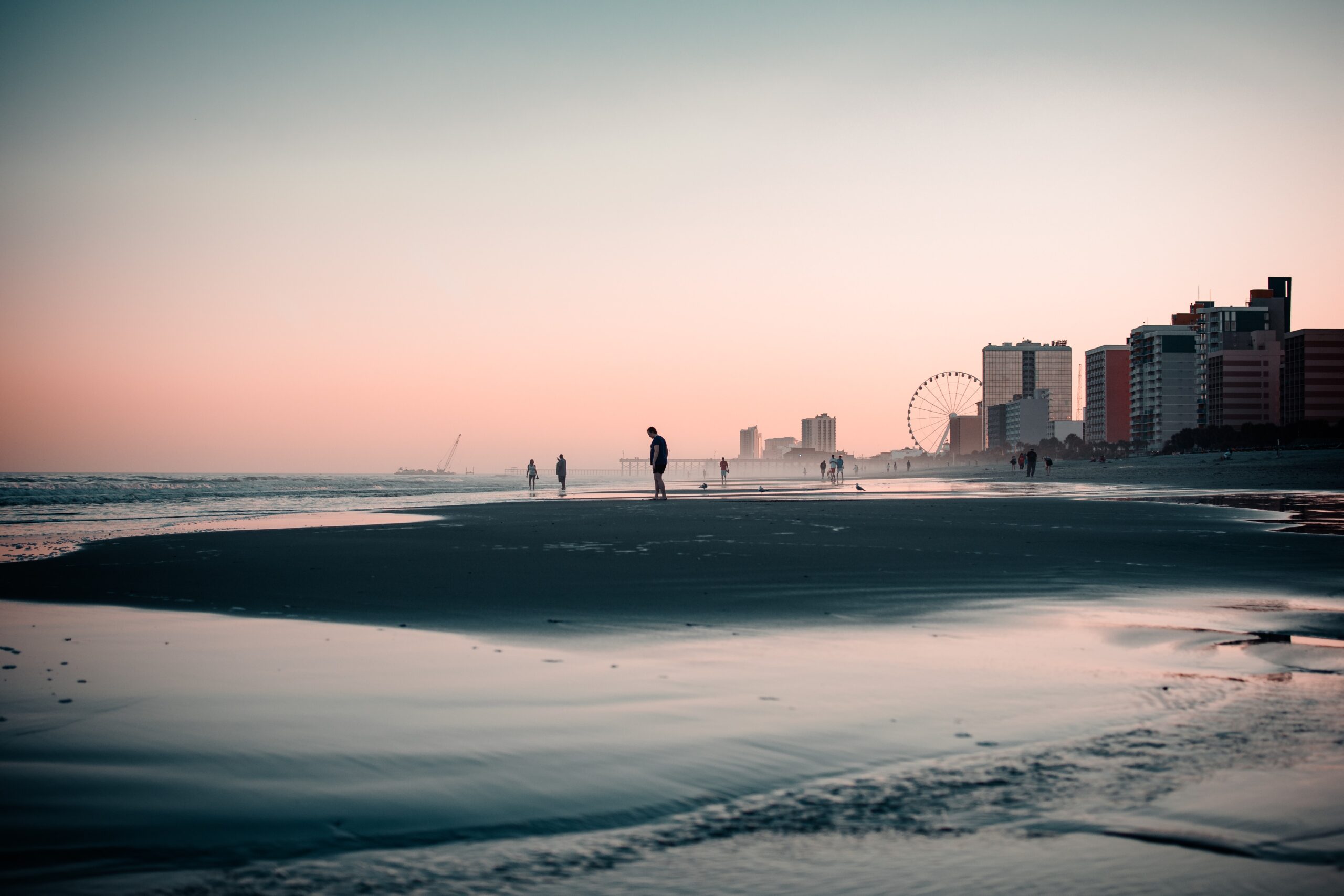 If you are looking for summer sun (and warm, sub-tropical weather year-round) on the East Coast then South Carolina is a great place to start. Myrtle Beach is one of the state's most exquisite destinations – 60 miles of pristine beach, rolling Atlantic waves, magnificent sunrises, and one of the finest boardwalks on the East Coast. The Grand Strand (as the string of beaches is known locally) is famous for celebrity-designed golf courses and the delightfully retro Family Kingdom amusement park, while the vibrant beach town is something of a mecca for art lovers.
Duck, North Carolina
If you are looking for something with a little more tranquility, a little more old-fashioned charm, and a little more under-the-radar-ness, then look no further than the improbably named Duck. This gorgeous Outer Banks island oozes classic small-town beauty and quaint charm, as well as stunning views of both the Atlantic Ocean and Currituck Sound. One of the best things about Duck is that the seven miles of almost untouched beaches that ring the island are pretty much walking distance from the village center making it incredibly easy to navigate!
Martha's Vineyard, Massachusetts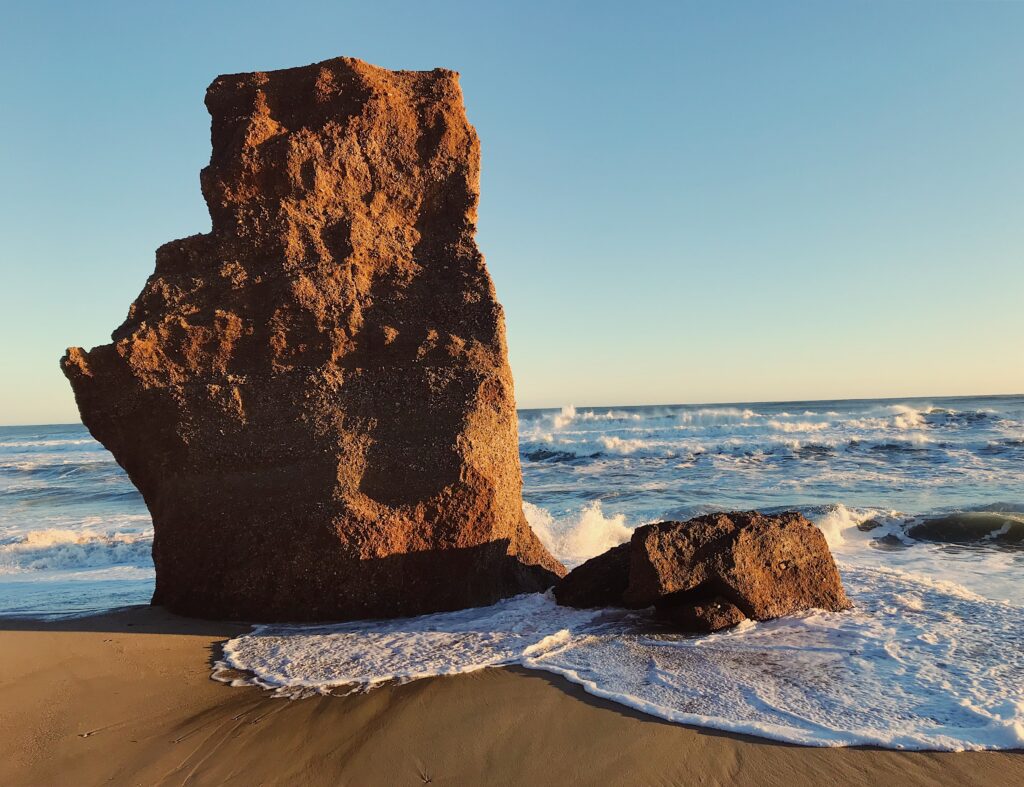 If you like a little chic sophistication, casual elegance, and celebrity glamor with your beach vacation then the surprisingly low-key surrounds of Martha's Vineyard will tick all your boxes. Just a short boat ride from Cape Cod, this luxurious yet remarkably laid-back beach resort has been a favorite with the East Coast celebs for decades, and celebrity sightings are commonplace. There is a huge range of beach experiences to pick from in Martha's Vineyard, from long, wide, sandy shorelines to quiet rocky coves, so there's something to suit every vacation.
Bar Harbor, Maine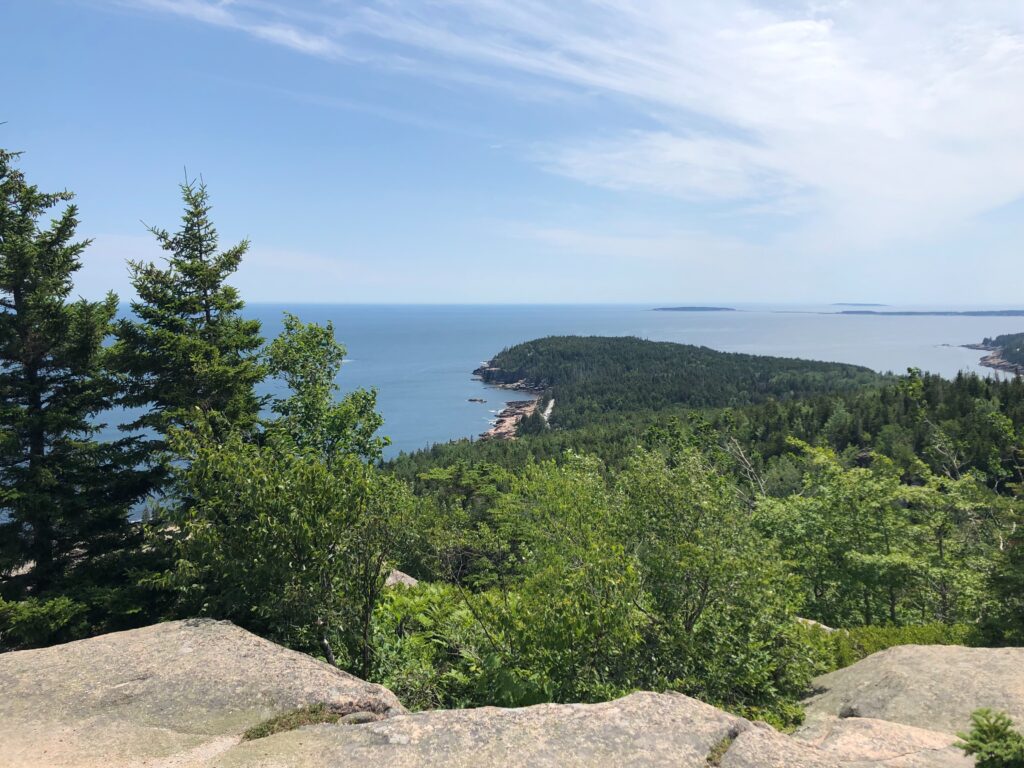 A beach vacation doesn't have to mean long stretches of powder-soft sand and lazing on a lounger under the sun. For a more active, adventurous take on a seaside trip head for the rugged, rocky delights of Bar Harbor, Maine. Drink in the majestic scenery of Maine's Acadia National Park before heading out for hiking, mountain biking, kayaking, or any other adventurous activity that you like.
Daytona Beach, Florida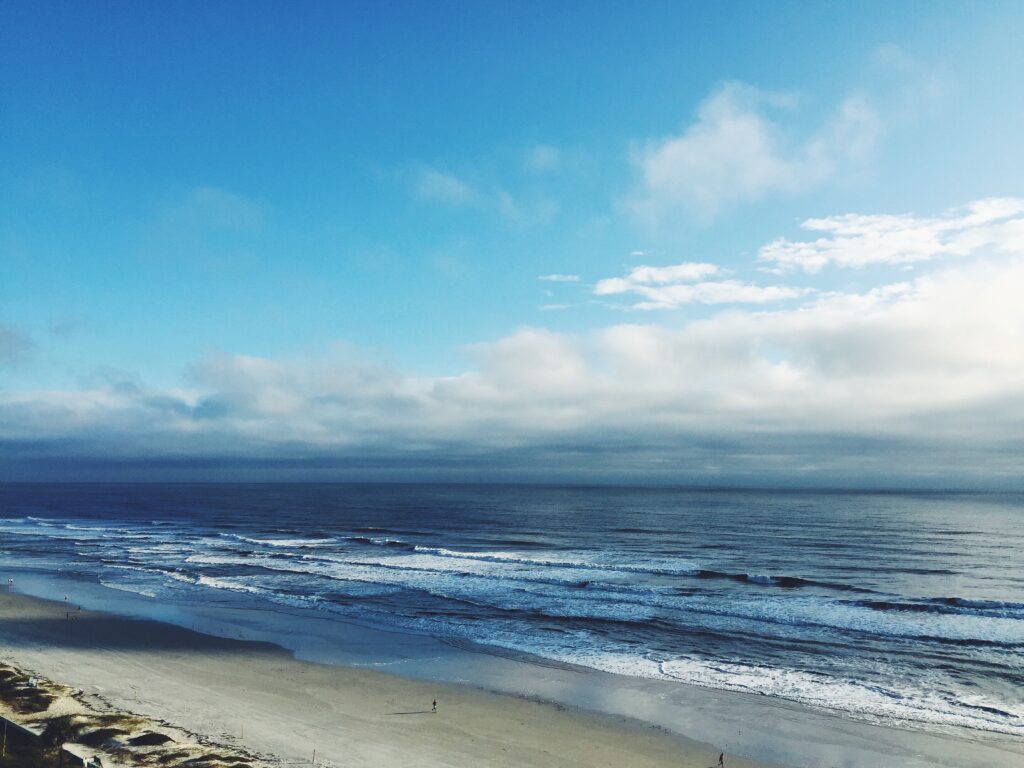 No recommendation list of East Coast beaches would be complete without a mention of the Sunshine State, and while spots like Miami and Fort Lauderdale might grab the headlines, nothing really compares to Daytona Beach. Describing itself as "The Original American Beach" it is an absolute classic beach experience, with soft white sand, clear blue water, and a lively, bustling boardwalk. The climate in Florida is tailor-made for beach vacations so spending all day relaxing under the sun is totally possible, but if you feel at all restless the joys of Orlando's world-beating amusement parks are just a short drive away!
Flying Point Beach, New York
While most Hampton beaches are exclusive, chic, and ever-so-upmarket, Flying Point offers a more relaxed, laissez-faire approach while still retaining the natural beauty and casual sophistication that the Hamptons are famous for. The key to Flying Point's more laid-back ambiance is its seclusion and the attitude of the local authorities, who are happy for visitors to roam as they wish, have barbecues as night falls, and generally enjoy themselves.
Emerald Isle, North Carolina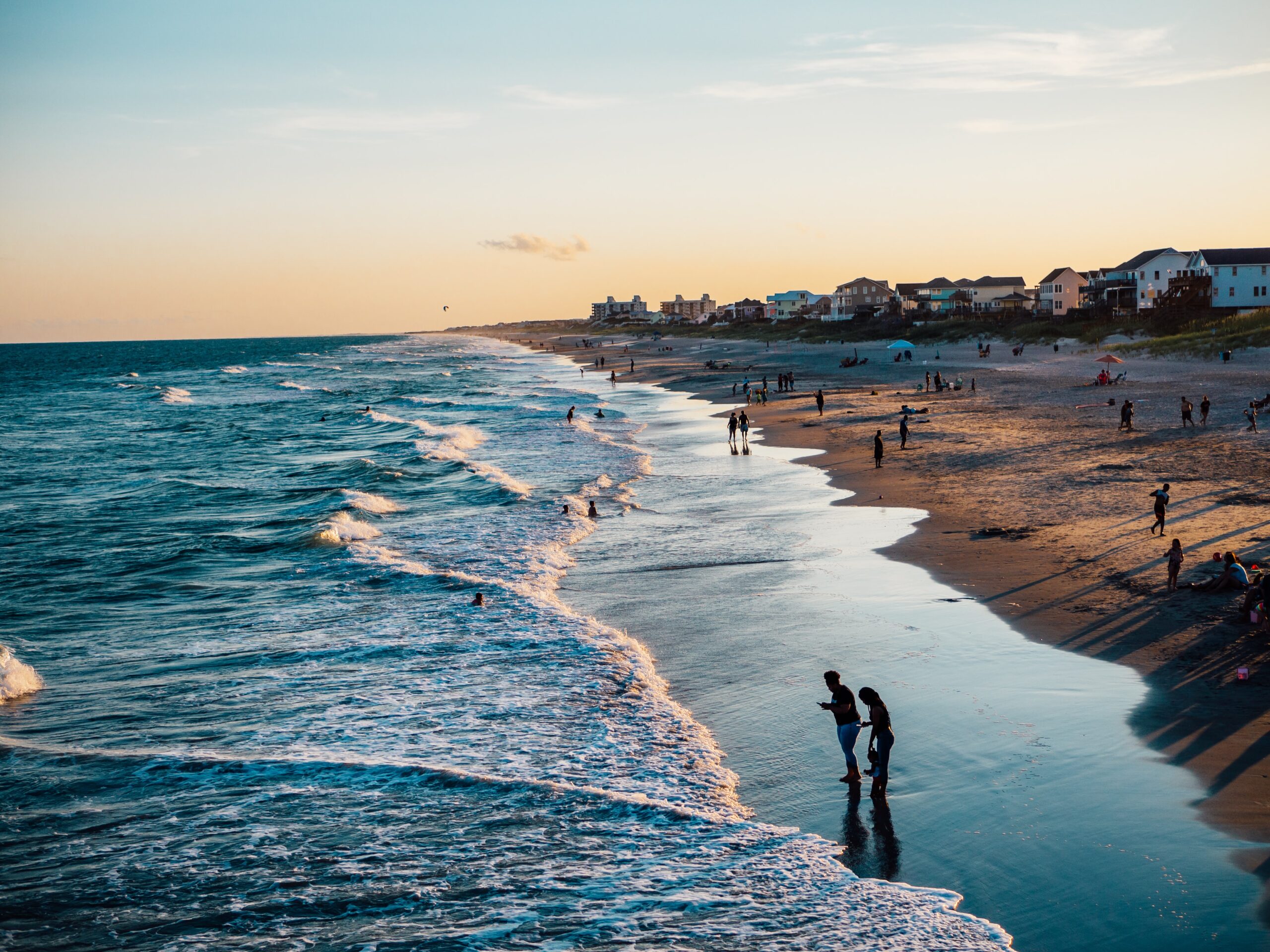 Take a step back in time with our final beach, the untouched, pristine beauty that is Emerald Isle in North Carolina. The municipality banned hotel development along the coast which has resulted in an exquisite stretch of sand untroubled by large resorts or tourist crowds. This does make accommodation here a little trickier to find at times (there are just a few vacation rentals on offer) but what it lacks in places to stay it more than makes up for in natural beauty.